Donald Trump accused Meghan Markle of disrespecting Queen Elizabeth II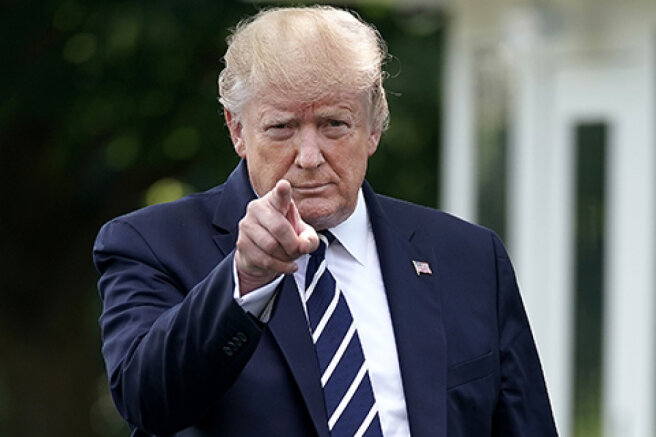 75-year-old former US President Donald Trump gave an interview to British politician Nigel Farage for GB News, in which he made harsh criticism of 40-year-old Meghan Markle.
He accused Meghan of disrespecting the royal family and said she was using her 37-year-old husband Prince Harry.
I'm not a fan of her. And I never was. I think Harry is being used terribly and someday he will regret it. I think it has destroyed his relationship with his family and is hurting the Queen. I think she is very disrespectful to the royal family, and most importantly to the queen,
- said Trump.
He also condemned Megan's appeal to the US Congress, in which she advocated the introduction of paid parental leave, calling her act "inappropriate."
She's trying to do things that I think are completely inappropriate,
- said the ex-president.
Trump has never hidden that he has no sympathy for Meghan Markle. Two years ago, he even publicly called her "evil." The Duchess, I must say, also never had a special love for Trump — she referred to him as a "misogynist." In addition, Megan has always openly supported Democrats, while Trump is a Republican.