Lindsay Lohan is getting married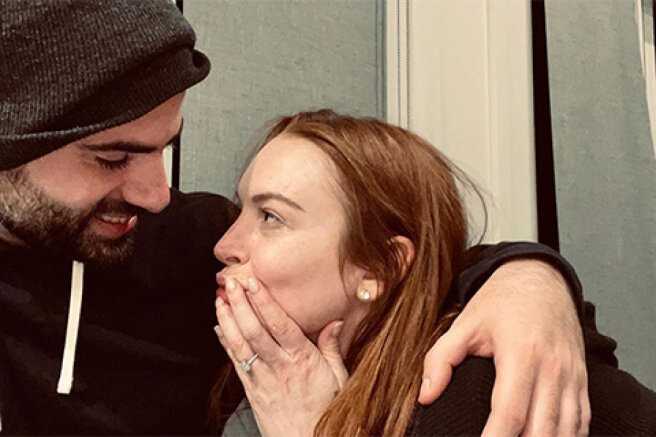 35-year-old Lindsay Lohan announced her engagement to her lover Bader Shammas. The actress published a series of photos with her chosen one, and in the pictures it is impossible not to notice a ring with a large diamond on Lindsay's left hand.
My love, my life, my family, my future,
- Lohan signed the photo.
Bader is not connected with the world of show business, so not much is known about him, besides, he maintains a closed account on Instagram. He has been dating Lindsay since the beginning of 2020.
He's a reliable guy. He is not an actor, he does not work in the entertainment industry, he manages the funds of rich people at Credit Suisse bank,
- an insider told The Sun tabloid.
Bader works in Dubai, where, according to rumors, Lohan also moved to him. By the way, the actress said back in 2016 that she was studying Islam.
Lindsay was not officially married yet, but her personal life was very stormy — she had affairs with both men and a woman. She dated actor Wilmer Valderrama, Hard Rock Cafe heir Harry Morton, DJ Samantha Ronson. In 2016, her fiance was a Russian millionaire from London, Egor Tarabasov, whose separation was scandalous: she accused him of abuse, and he accused her of stealing an impressive amount of money.
For a long time, the tabloids were full of articles devoted to Lohan's lifestyle - her drug and alcohol addiction were widely discussed, because of which her career suffered greatly.
It is noteworthy that 2021 turned out to be very successful for both Lindsay and her friends from the stormy noughties — Paris Hilton and Britney Spears. Paris got married, Britney finally got rid of her father's custody. Lindsay is now going down the aisle, in addition, her career has also improved — in May of this year it became known that Lohan will get the main role in the Christmas romantic comedy Netflix.