Måneskin, Rita Ora, Winnie Harlow and others at the MTV Europe Music Awards in Budapest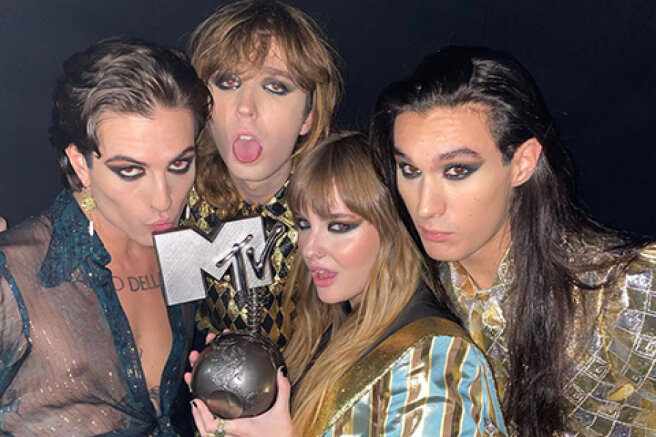 The MTV Europe Music Awards 2021 ceremony was held in Budapest yesterday. Her guests were the winners of the Eurovision Song Contest - the Italian band Måneskin, Rita Ora, who appeared on the red carpet with her boyfriend, director Taika Waititi, Winnie Harlow, Ed Sheeran and others. Singer Max Barskikh also flew to Hungary, who was awarded in the nomination "Best Russian Performer".
The main stars of the evening, of course, were Italian musicians, in particular the vocalist of the band Damiano David. He appeared on the red carpet in a rather extravagant image: the singer was dressed in a black transparent blouse on his naked body, patent leather gloves, leather panties inlaid with rhinestones, stockings and heeled boots. However, it is hardly surprising - Damiano likes to shock the audience and has a rebellious character. The band went home with an award — the band won in the nomination "Best Rock Artist".
In what other outfits the stars posed yesterday, see our photo report from the award.