We walked for three days and three nights: new photos from the wedding of Paris Hilton and Carter Reum appeared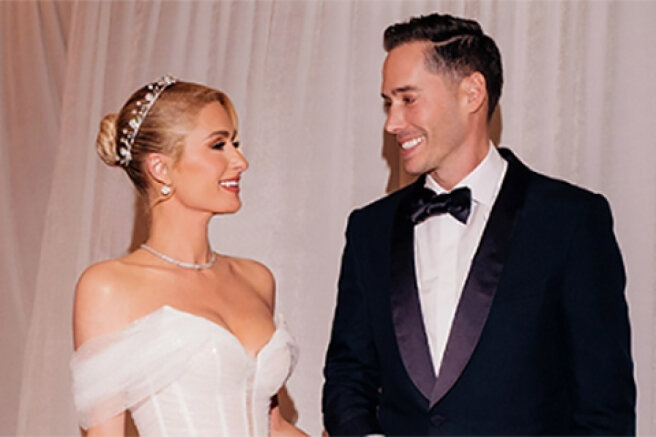 40-year-old Paris Hilton, who married her 40-year-old lover Carter Reum on November 11, shared new photos from the celebration. It turns out that on the occasion of the holiday there was not one, but several parties at once!
The official ceremony was held at the estate of the bride's late grandfather in Bel Air. The couple exchanged vows in the presence of family and close friends, including Kim Kardashian, Derek Blasberg, Ashley Benson and other stars.
A few hours ago, the reality TV star posted pictures on Instagram showing her with her lover at the altar. Hilton described the emotions she felt at that touching moment:
When we stood holding hands at the altar, my heart was bursting out of my chest. It was one of the most incredible feelings I've ever experienced in my life. I found my missing piece. For me, you are more than just a husband. You are my best friend, my teacher, lover, comrade and father of our future children. I am so proud to be your wife! I'm looking forward to our future together.
After the official ceremony, Hilton changed into another dress with a lush sparkling skirt. It was in this outfit that Paris danced the first slow dance with Reum as a wife.
The very next day, the newlyweds arranged a second wedding party on the pier in Santa Monica. Paris and Carter dressed up in pink that day and looked like Barbie and Ken come to life. The holiday was held in an amusement park and ended with a disco, at the end of the evening the newlyweds cut a multi-tiered cake decorated with their edible dolls.
Paris and Carter were not satisfied with this and threw another wedding reception — more glamorous and formal than a party on the beach. Paris was dressed in a long semi-transparent dress decorated with sparkling stars, and her husband was in a black suit. At this celebration, the newlyweds, along with the star guests (Kate Beckinsale, Jaden Smith and many others were added to them) continued to have fun and dance to the incendiary DJ sets.