Kate Middleton visits the Imperial War Museum in London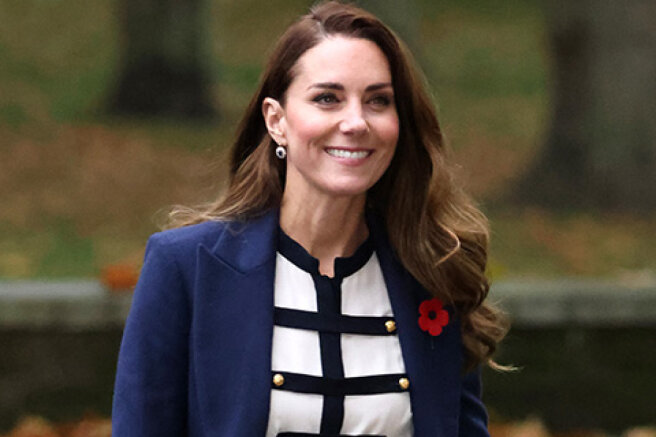 While Meghan Markle and Prince Harry shone on the carpet in New York yesterday, their 39-year-old British relative Kate Middleton was opening two new galleries at the Imperial War Museum in London: the World War II Gallery and the Holocaust Gallery.
For her appearance, Kate chose a restrained and elegant look: an Alexander McQueen blouse in a nautical style, which she has repeatedly worn before, the Duchess of Cambridge combined with dark blue tailored Catherine Walker trousers, Hobbs coats and classic pumps.
Kate, who is interested in the art of photography herself, met the heroes of her own pictures - Yvonne Bernstein and Stephen Frank Boehm. Their portraits, made by the Duchess, became part of the exhibition.
Kate Middleton took pictures of Yvonne and Stephen Frank at Kensington Palace last year, thereby taking part in the #HolocaustMemorialDay project, which was timed to coincide with the 75th anniversary of the end of the Holocaust. Then Kate said that Yvonne and Stephen, whom she called "the two most life-affirming people", would stay with her forever.