Bella Hadid spoke about psychological problems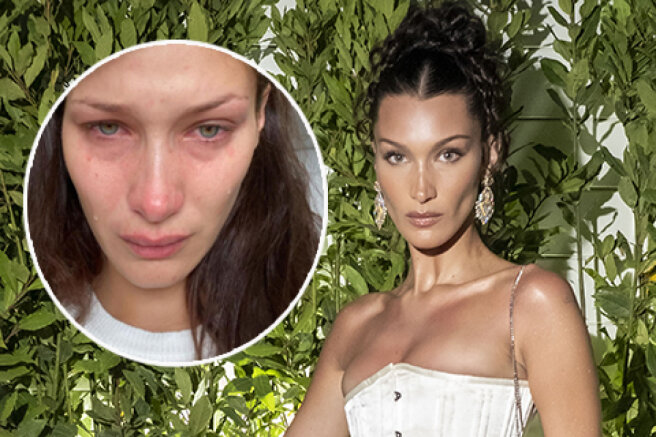 Yesterday, the 25-year-old famous model Bella Hadid openly told her Instagram followers that she was experiencing psychological problems. This recognition was inspired by an interview with Willow Smith, in which she talked about mental health.
Bella shared a series of pictures of her crying. The model admitted that she has been experiencing anxiety for a long time and feels confused.
The feeling when you think that you are not good enough or not confident in your business is natural. All people are different, there is something special and unique in each person. People forget that basically everyone feels the same: lost, confused, not fully understanding why they are here. Everyone seems to be experiencing this anxiety, but they are trying to hide this feeling. We live with our shortcomings, with a sense of insecurity, experience joy and happiness and accept all this as something beautiful and natural. For several years now I have been experiencing this every day and every night,
- admitted the model.
The star also said that it is not necessary to perceive social networks as reality.
Please, everyone who is struggling with anxiety, remember this. Sometimes all we need to hear is that we are not alone. Self-help for mental illness and chemical imbalance is not an option. It's like a smooth roller coaster with obstacles, where there are ups and downs. But I want you to know that there is always a light at the end of the tunnel, and the roller coaster always stops completely at some point,
Bella noted.
Hadid added that it took her a long time to realize her problems.
I've had enough breakdowns and burnout to understand the following: if you work hard enough on yourself, spending time alone to understand what is hurting, annoying or pleasing you, you can always understand or learn more about your own pain and how to cope with it.
- concluded the star.
Bella's fans and star friends thanked her for her honesty and expressed great support.