Don't hide the romance: Channing Tatum and Zoey Kravitz celebrated Halloween together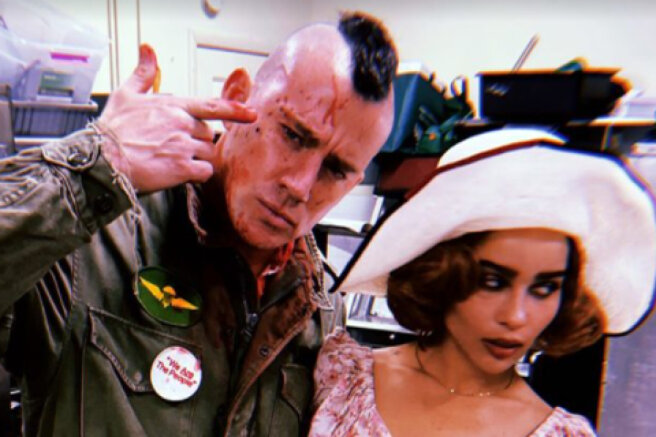 Officially, 41-year-old Channing Tatum and 32-year-old Zoey Kravitz have not yet confirmed their romance, but it seems that no one has any doubts that the couple have a romantic relationship. So the couple celebrated last Halloween together.
Channing and Zoey tried on the images of the main characters of the 1976 film Taxi Driver - Travis, played by Robert De Niro, and Iris, played by Jodie Foster.
The first rumors about Tatum and Kravitz's romance appeared in January. In August, they started talking about their relationship with renewed vigor - then the actress completed the divorce process with Karl Glusman and began to appear more and more often in Tatum's company. Channing and Zoey often walked around New York together, and insiders noted that they were connected by something more than just friendship. After a while, they began to behave more boldly in public and started holding hands.
Tatum also has one marriage behind him. He lived with actress Jenna Dewann for nine years, with whom they raise their eight-year-old daughter Everly together. Announcing the separation, the couple noted that there were no quarrels between them and they remained on good terms. After that, however, some disagreements seemed to have begun between them, and they began to sue for joint custody of their daughter. The issue was nevertheless quickly resolved, and now Everly spends time with both parents equally.
After the divorce, Tatum did not stay single for long and began dating singer Jessie Jay. Their romance lasted about two years, but it was more like a roller coaster: they broke up several times and got back together. The couple finally broke up a year ago.