Timothy Chalamet, Zendaya, Jason Momoa and others presented the film "Dune" in London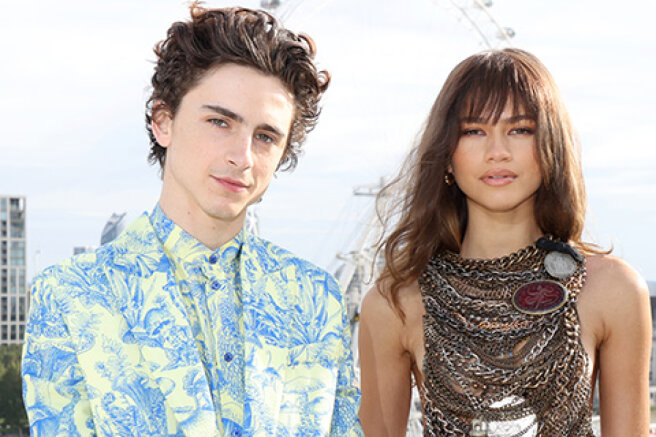 The cast of Denis Villeneuve's film "Dune" continues to travel the world, presenting a sensational picture with his participation. Yesterday they got to London, where in the evening there was a special screening and a gala cocktail organized by film director Cary Fukunaga.
Well, in the afternoon Timothy Chalamet, Zendaya, Jason Momoa and other members of the main cast gathered at a special photocall, which took place on the roof of one of the London buildings.
For photographers, 25-year-old Zendaya posed in an original Vivienne Westwood top made of chains and a midi skirt in a white and brown check. She completed the look with classic beige pumps.
Her 25-year-old colleague and now friend Timothy Chalamet chose a blue and white Stella McCartney suit with a mushroom print.
Zendaya said that during the filming of the film, she and Shalame became very close and became friends, despite the fact that the scenes with her participation were filmed for only seven days.
According to the actress, the atmosphere on the set was generally very warm and friendly, so it was very comfortable for her to work with Villeneuve and partners on the set.
The premiere of the film "Dune" took place at the Venice Film Festival last month. In less than two months, the film has already grossed almost $ 130 million worldwide.
The fantasy film, based on the 1965 novel of the same name by Frank Herbert, tells about the dangerous adventures of the main characters on the desert planet Arrakis. It is a source of a valuable resource of melange, which is able to prolong human life. To take possession of it, the heroes will have to overcome many trials and difficulties.