Daniel Craig admitted that he often goes to gay clubs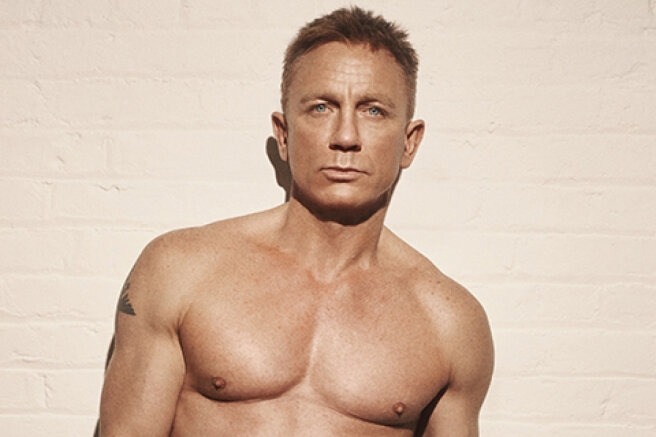 The name of 53-year-old actor Daniel Craig is especially popular now. The premiere of the film "No Time to Die", which was postponed several times due to the coronavirus, finally took place last month in London, and now the picture is conquering viewers around the world. The tape in the actor's career became special — in it he played the role of James Bond for the last time, transferring this role to another colleague (to whom it is still unknown).
Yesterday Craig took part in Bruce Bozzi's podcast on SiriusXM, where, of course, he promoted a new picture with his participation. However, he also talked about abstract topics. So, the actor admitted that for a long time he prefers gay clubs to ordinary clubs. Daniel said that when he was single, he often went there to meet girls.
A lot of girls went there for the same reason I did. So I had an ulterior motive,
- he noted.
Another reason he goes there is that the atmosphere in gay bars is much friendlier than in ordinary drinking establishments.
I've been going to gay bars for as long as I can remember, and one of the reasons is that I don't get into fights there. There's always some aggressive cretin in heterosexual bars. I'm just tired of it. A gay bar is a great place to visit. Everyone is calm there, absolutely everyone. And it is not necessary to declare your orientation at all,
Craig admitted.
He also told how once he and podcast host Bruce Bozzi caught the eye of journalists in one of the gay bars. Craig noted that the situation looked rather strange from the outside, although they didn't do anything wrong.
By the way, speculation about Daniel Craig's orientation has been going on for a long time. Rumors that he prefers men intensified after the film "Love is the Devil", which was released in 1998. In it, Craig played the lover of the artist Francis Bacon, whose role was played by Derek Jacobi.
Craig never gave any real reasons to doubt his heterosexuality. The actor has been married to actress Rachel Weisz for 10 years, with whom they have a three-year-old daughter. From his first marriage to actress Fiona Loudon, he has an adult daughter, Ella.