An insider told how Britney Spears' father tried to make a "good Christian" out of her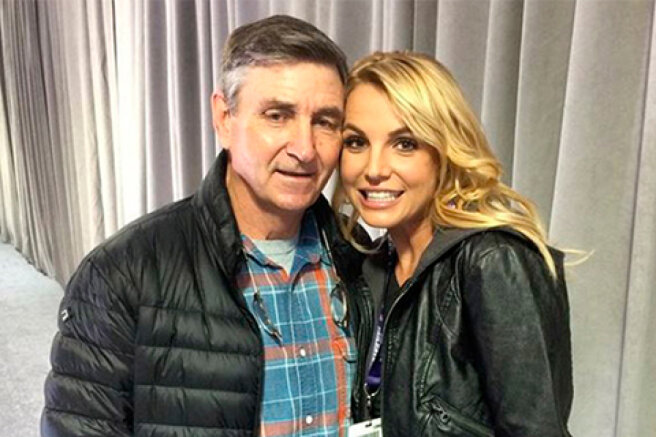 After the official removal of the 69-year-old father of 39-year-old Britney Spears from the position of custodian of her property and finances, new details of the relationship in the star's family appear in the press almost every day. The day before, Britney herself hinted that Jamie's younger sister Lynn did not support her in the battle for freedom from her father's custody, and now an insider reported that in the early years of custody of her daughter, Jamie Spears desperately tried to help her cope with psychological problems with the help of religion.
In an interview with TMZ, an insider said that Jamie Spears turned to God in 2008, after Britney's nervous breakdown, because of which he became her official guardian. At that time, the star's father became close to a convinced Christian and business manager Lou Taylor. It was Lou who attracted Robin Greenhill to the cases, who not only dealt with Britney Spears' work issues, but also generally controlled her life.
In the first year of guardianship, these three literally went everywhere with a Bible in their hands, preaching the word of God," the source said.
The insider also said that Britney was then allowed to read exclusively religious literature. In addition, Jamie, Lou and Robin were intolerant of those who were not considered "good Christians." Earlier, Britney Spears' mom Lynn had already noted in one of her books that she and Jamie were really passionate about religion.
We felt that God told us to wait, fast and pray—" Lynn wrote.
The founder of Tri Star Entertainment, Lou Taylor, who received 5 percent of Britney's income, also noted in her 2008 interview that Jamie and Lynn asked God every day to "give them strength." Religion in this family occupied a central place until 2009, when Britney went on a concert tour Circus Tour, which turned out to be very profitable. Then financial issues were at the forefront of everything.
Recall that recently Britney Spears through the court achieved that her father Jamie will no longer manage her finances. Representatives of the father of the star have already stated that they plan to protest this decision. In November, the next court session will be held, at which the issue of Jamie's complete removal from the position of his daughter's guardian will be decided. In fact, Jamie has not been fulfilling his duties for two years: due to health problems, he transferred these powers to his personal assistant Jody Montgomery.