Elon Musk and Grimes broke up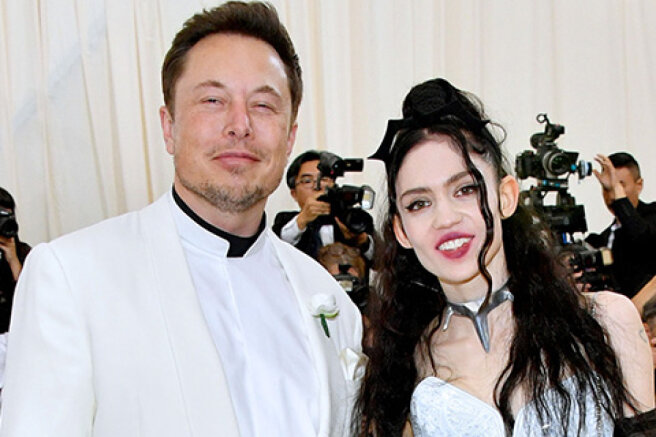 50-year-old American entrepreneur and founder of SpaceX Elon Musk and his 33-year-old lover Grimes have separated after three years of relationship. Musk confirmed the news of the separation to Page Six.
We broke up, but we still love each other, see each other often and are in a great relationship. My work at SpaceX and Tesla requires me to be mostly in Texas or traveling abroad, and her work is focused in Los Angeles. Now she is with me, and the baby is in the next room,
— he said.
The couple's affair became known in May 2018. Two years after the beginning of the relationship, they had a son, to whom they gave the unusual name X Æ A-12. Later, however, the lovers were forced to change it to X A-Xii, since this was required by the laws of the state of California.
The child became the sixth for Mask, and the first for his beloved.
The pair were last seen together at the Met Gala earlier this month. True, Grimes posed alone on the red carpet, but inside she already met her lover. After that, they appeared together at a closed private party in one of the clubs in New York, and the next day they left the city together.
The first news from Musthub was shared by blogger Zenitsu98.