Kate Middleton returned to her royal duties after the holidays and met with the military in England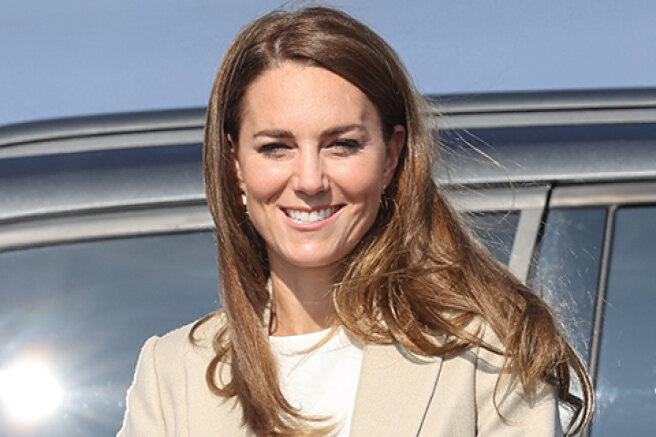 Everyone has already missed 39-year-old Kate Middleton so much that the paparazzi even went to track her down on the most ordinary city routes. For example, recently the press got photos of Kate with Prince George and Princess Charlotte, taken in a stationery store. Well, one local resident was able to take a picture of Kate escorting the older children to school.
And today, the Duchess of Cambridge returned to her royal duties and for the first time in a long time officially appeared in public.
Kate flew to Oxfordshire to visit the Brize Norton military base of the Royal Air Force of Great Britain. There she met with those who helped to evacuate civilians from Afghanistan. The operation was the largest in the UK in the last 70 years: from August 14 to 28, more than 15,000 people were taken out of Kabul by the Royal Air Force.
Kate appeared in public in a beige double-breasted Reiss jacket and flared dark blue Jigsaw trousers. The image was complemented by a Tusting handbag and earrings of a small Irish brand All The Falling Stars.
How do you like the new image of the Duchess?