MTV Video Music Awards 2021: Megan Fox and Colson Baker on the red carpet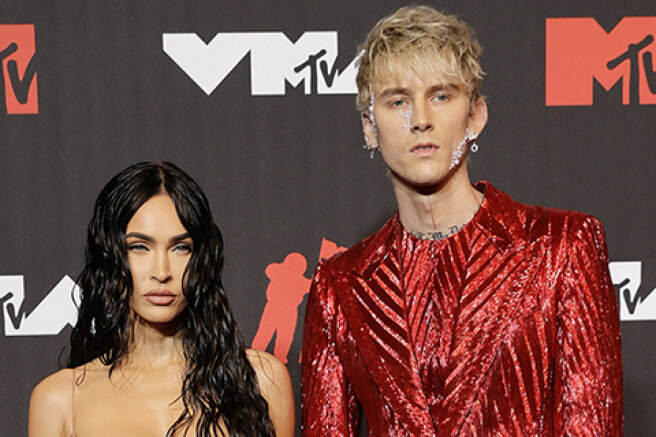 Yesterday, the annual MTV Video Music Awards took place in New York, which was held in the traditional pre-coronavirus format — celebrities, as before, posed for photographers on the carpet and performed live on stage.
The award turned out to be very rich in stars. 35-year-old Megan Fox and her 31-year-old boyfriend Colson Baker, who performs under the pseudonym Machine Gun Kelly, could not let this grand event pass.
Appearing in public, the couple, of course, immediately attracted attention, largely thanks to the original outfit of the actress. Megan chose a transparent Mugler dress and gold high-heeled sandals. And her boyfriend was dressed in a shiny red Dolce & Gabbana suit.
In public, the couple, as usual, showed tender feelings — they went out on the track, holding hands, and then hugged.
At the awards, Baker, along with his friend and colleague Travis Barker, closed the show. They performed the song Papercuts. They represented the musicians of their passion (Barker is dating Kourtney Kardashian).
I'm a big fan of the next artist. I have seen him grow, not only as an artist, but also as a person. New York, I want you to be even louder for our future daddies!
Megan said.
All four stars have their own children from previous relationships. But what Megan meant is unknown — neither she nor Courtney had previously reported about the pregnancy.
Megan Fox has been dating Colson Baker for a year and a half. The couple has been suspected of being engaged more than once, but they are not in a hurry to tie the knot yet.