Jennifer Lopez and Ben Affleck went out together for the first time since the resumption of the novel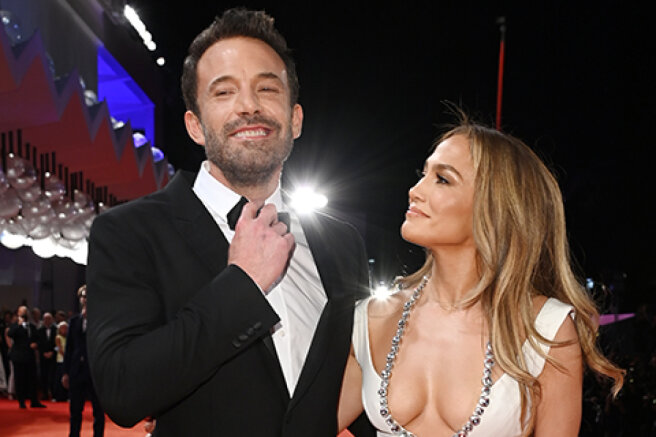 The news is being updated!
Yesterday, 52-year — old Jennifer Lopez and 49-year-old Ben Affleck joined the guests and participants of the Venice Film Festival, making fans wonder whether Bennifer will make her debut on the red carpet of the show as a couple for the first time after resuming their romance. The hopes of the fans were justified-Jennifer and Ben just appeared at the premiere of the film "The Last Duel", in which Affleck played one of the main roles.
Recall that the first rumors about the reunion of Jennifer Lopez and Ben Affleck 17 years after the separation appeared in May of this year. Just a month earlier, Lopez broke up with Alex Rodriguez: they were together for four years and even planned a wedding. It is rumored that Lopez got close to Affleck back in February, but the lovers did not advertise their romance for some time.
Even when the network began to appear joint photos of Jennifer and Ben from dates, and insiders incessantly shared details of their relationship, the couple was in no hurry to publicly confirm their romance. Lopez publicly announced her affair with Affleck only on her birthday, when she posted a photo on Instagram of herself kissing the actor.
Ben has already met the Lopez children. Jen herself also became close to the children of her lover from ex-wife Jennifer Garner. Recently, the singer made them expensive gifts in honor of their father's birthday. Netizens believe that the wedding of the stars is just around the corner. And although the lovers have not yet commented on their relationship, sources from their entourage say that Ben and Jen are very happy.