Japanese Princess Mako refuses to pay $ 1.3 million ahead of her wedding to a commoner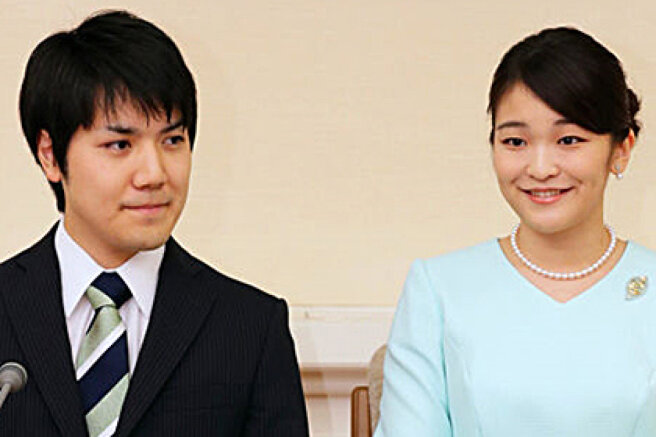 The 29-year-old niece of Emperor Naruhito of Japan, Princess Mako, will break the tradition on the eve of her wedding to her 29-year-old lover Kei Komuro. She will refuse the amount of $ 1.3 million, which is paid by the Japanese government to women from the royal family who lost their royal status when they married.
Princess Mako will refuse royal titles because her lover is a commoner. The wedding, which they postponed, the lovers will play this year.
According to media reports, the couple will arrange a modest ceremony, and after the wedding they will move to the United States, where Komuro will work in a New York law firm. It is reported that Mako will become the first modern princess to abandon the official Shinto wedding ceremony.
The couple met while studying at the International Christian University about nine years ago. Mako admitted that she was immediately attracted by Kei's radiant smile. In 2013, he proposed to her, and for several years they met at a distance, since the princess was studying in England.
The couple's official engagement was announced four years ago. The lovers were supposed to have a wedding in a year, but they postponed the celebration because of their "immaturity", saying that they wanted to think about everything and prepare for a new stage of life.
Princess Mako is not the only representative of the Japanese imperial family who gave up the royal title for the sake of her personal life. This was also done by Princess Ayako, the great-niece of the former Emperor of Japan Akihito. She married her beloved employee of the shipping company Kei Moriya and had a child with him.