Always beautiful: Alyona Alyona shared candid photos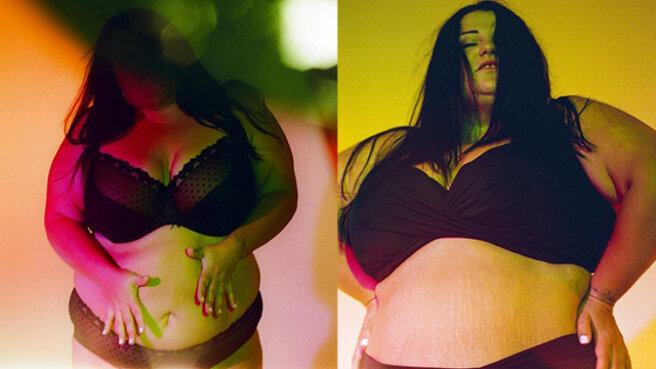 Ukrainian rap artist Alyona Alyona impressed fans with candid photos in underwear.
On her Instagram page, Alyona Alyona published a series of photos in which she poses in a black underwear set with lace inserts. The singer let her hair down and showed off her curvy figure.
Read small things in the stomach: Alyona Alyona for the first time told about her boyfriend
The rap artist stressed that every woman is beautiful and you need to learn to accept yourself and your body.
- Every day is like a holiday. When you smile when you meet the eyes. When you wink at the reflection. When your every move is sure. When you know what you're worth. When you have ambition. When you hear yourself and trust your intuition.

When you are respected, loved, appreciated. When the fruits of your labor are recognized. When you can handle any top. When no one has the right to offend you. When you are the creator of your own life. When you are always beautiful, " the star captioned the photo.
In less than a day, the publication collected about 50 thousand likes. But subscribers reacted ambiguously to the photo of the singer. Someone noted that Alyona Alyona is very bold and attractive, and someone criticized the singer for her frankness.
Alyona Alyona has released a new music video
Ukrainian singer Alyona Alyona presented a new video Shalom together with the popular German rapper Olexesh.
The video for the track Shalom is a postcard from Earth and a message to the future, which brings together different cultures, people and countries. The singer stressed that she has known Olexesh for a long time and listens to his music, so their joint work was easy.
Photo: Alyona Alyona