French chic of the 1980s: Tina Kunaki and Vincent Cassel starred in a new advertising campaign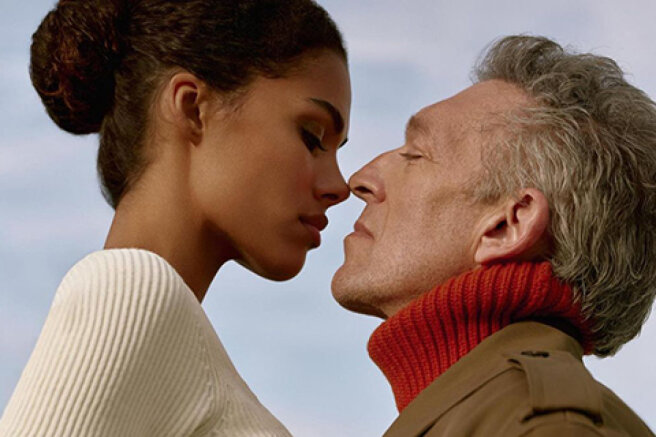 Earlier this year, Tina Kunaki and Vincent Cassel became ambassadors of the French clothing and accessories brand The Kooples, and last weekend appeared in a new advertising campaign of the brand. In the frames, 24-year-old Tina and 54-year-old Vincent appear in things from the brand's autumn-winter collection.
The new photo shoot was inspired by France in the 1980s, and the authors were photographers Morgan Ley and Johnny Cochrane. In the romantic shots, the couple are walking through the streets of Paris, sitting in a cozy city coffee shop and hugging against the background of the forest.
A French trip to the 1980s. Discover our new collection together with the iconic duo of Tina Kunaki and Vincent Cassel,
- says the official account of The Kooples.
A short commercial featuring Tina and Vincent also appeared on the brand's Instagram page. The creators of the new collection, presented by the star couple, described it as "sexy and attractive".
For the first time, the lovers appeared on the frames from the brand's spring-summer collection — this was their first joint experience in advertising. The creators of the brand chose Tina and Vincent as its faces, because together they are the embodiment of a "daring, rebellious and charismatic couple".
Last week, Tina Kunaki and Vincent Cassel celebrated their third wedding anniversary. However, now the couple is not together. While Vincent supports his eldest daughter Virgo by Monica Bellucci at her first Dolce & Gabbana brand show in Venice, Tina is vacationing in Ibiza with her brother Zachary. Kunaki, by the way, even on vacation, did not forget about the debut of Kassel's 16-year-old daughter on the podium: they watched the online broadcast from the show together with their brother on the phone.