Zoe Kravitz is officially divorced and is spending more and more time with Channing Tatum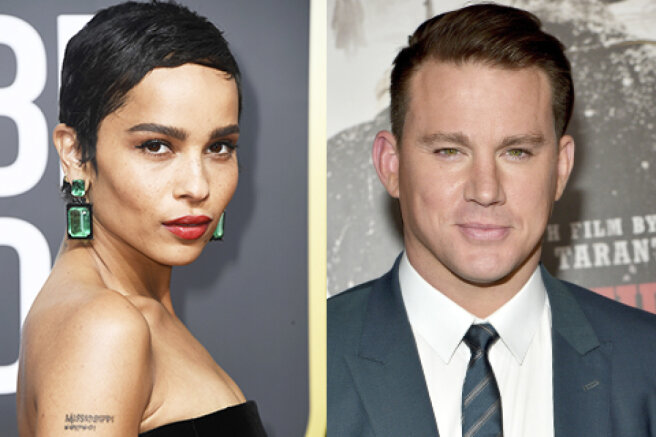 32-year-old Zoey Kravitz starts life with a clean slate. This week, the Western press reported on the completion of the divorce process of the star of the TV series "Big Little Lies" and her 33-year-old ex-lover Karl Glusman. The couple's separation became known at the very beginning of the year, and eight months after that, Zoe and Karl officially ceased to be husband and wife.
Representatives of the actress did not specify what exactly caused the breakup of Kravitz and Glusman, who have been married for a little more than a year. Now, fans suspect that the couple could have parted because of the actress ' new romance. The fact is that recently Zoey is increasingly seen in the company of her colleagues on the shop floor, 41-year-old Channing Tatum.
Last week, paparazzi filmed them during a bike ride in New York: Tatum was driving a bicycle, and Kravitz was sitting behind him and wrapping her arms around his neck. Last Monday, the couple again fueled rumors of an affair. This time they were noticed together at the exit of the supermarket. From the outside, they looked like a couple: while Channing drove a shopping cart to the car, a happy Zoey walked next to bouquets of carnations.
There are no official confirmations of the couple's romance yet, but now nothing prevents them from being together. Channing, like Zoey, is free. After a high-profile divorce from Jenna Dewann, he had an affair with British singer Jessie J. Channing and Jesse broke up several times and got back together, but a year ago the singer announced their final breakup.
Channing got close to Zoey on the set of her directorial debut-the film Pussy Island. In the process of working, Kravitz and Tatum became very close friends, but the fact that they began to spend so much time outside the set also suggests to fans that a romantic relationship could have started between them.