Michael Fassbender and Alicia Vikander with a child were filmed in Ibiza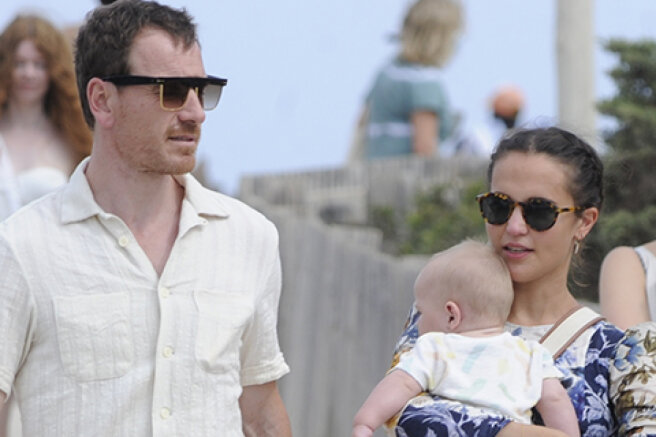 It turns out that 32-year-old Alicia Vikander and her 44 — year-old husband Michael Fassbender went to Ibiza not alone, but together with their child-yesterday they were filmed with a baby, which the actress was carrying in her arms.
The couple was returning from dinner, the company at which they were made up by the heir (or the heiress — the sex of the child is still unknown).
The couple, who are known for their secrecy and do not spread about their personal life, have not yet shared the details of the birth of their child. But it is known that he is already an experienced traveler: together with his father, the baby flew to Paris to shoot with his mother (the couple now lives in Lisbon), and now he is vacationing with his parents in Spain.
It is obvious that the birth of the first child did not greatly affect the professional life of the couple — the couple did not take a break in their career: Alicia refused a long decree and soon after replenishing the family returned to the set (now she is shooting in the film Irma Vep), and Fassbender has several new projects planned for the near future. It is obvious that the couple builds their work schedule in such a way that one of the parents can spend time with the baby while the other is busy on the set.
This year, Alicia Vikander and Michael Fassbender will celebrate their fourth wedding anniversary, which, by the way, they celebrated in Ibiza. So this Spanish island is much more than just a resort for them.
As Vikander, who is very reserved by nature, admitted, after meeting Fassbender, she finally found happiness in her personal life.
I feel happier now than I have ever felt before. I mean my personal life— " she noted.