Colin Jost confirmed the pregnancy of his wife Scarlett Johansson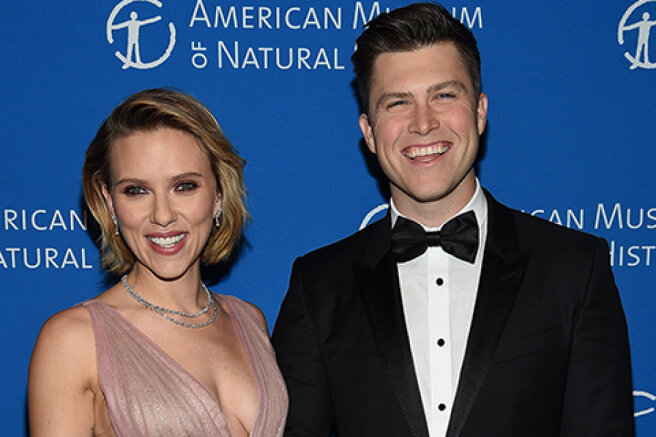 News about the pregnancy of 36-year-old Scarlett Johansson first appeared a month ago. But only now they have found confirmation. Information about the imminent addition to the star family came, as they say, firsthand — the pregnancy of the actress was confirmed by her 39-year-old husband, comedian Colin Jost.
We're going to have a baby, and it's amazing,
— he said the other day during his stand-up in Connecticut.
The baby will become the first common child of the couple. Scarlett also has a six-year-old daughter, Rose, from her marriage to French journalist Roman Doriac.
The star does not advertise her second pregnancy: she does not go out, but gives an interview via video link, while she appears in the frame up to her shoulders to hide her stomach. According to rumors, Scarlett has already rounded out very noticeably and she should give birth in the very near future.
Scarlett's joyful expectation of the baby is now, however, overshadowed by court proceedings. The actress is suing Disney for the fact that the premiere of the last film with her participation "Black Widow" (Black Widow) took place simultaneously in cinemas and on the streaming service. The contract provided only for the premiere in the cinema. Perhaps Scarlett would not have objected to showing the film on the network, but she did not receive money from this — her fee depends only on box office receipts. Thus, according to her lawyers, the star did not receive several tens of millions of dollars.