The BBC will pay the royal family two million dollars for the scandalous interview of Princess Diana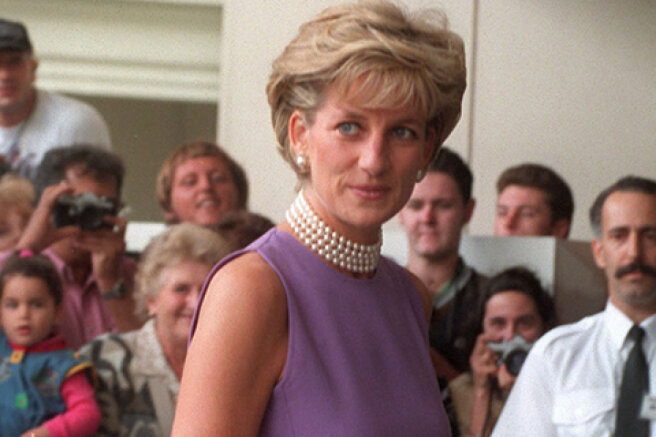 In 1995, Princess Diana gave her famous television interview to the BBC channel, in which she spoke in detail about life in the palace, the infidelity of her husband Prince Charles with Camilla Parker-Bowles and her affair with the son of the Egyptian billionaire Dodi al-Fayed.
25 years after its release, the British royal family will reportedly receive compensation in the amount of two million dollars from the TV channel. This money will be used for charity in an organization chosen by the royal family.
During the investigation, which lasted for many years, it turned out that the journalist Martin Bashir, who interviewed Diana, acted fraudulently to force the princess to speak publicly — in particular, he lied to her that she was being followed, and forged bank statements allegedly testifying to the bribery of the palace staff by the media.
It is expected that the decision on where to direct the funds will be made by the sons of Princess Diana-Princes William and Harry. Recently, they have been actively trying to establish relations after some disagreements, and this may contribute to their rapprochement.
After the publication of the investigation by Judge Lord Dyson earlier this year, Prince William publicly condemned the television company for deceiving his mother, saying that in the last years of her life, Diana experienced a sense of fear and paranoia.
I believe that the deceptive way in which this interview was obtained greatly influenced what my mother said. This conversation worsened the relationship of my parents and caused great pain to many other people — " he also noted.
In May, Bashir said that he did not believe that he had caused any damage to Princess Diana.
Everything we did in the interview was exactly as she wanted. I do not believe that I am responsible for many things that happened in her life, and for the problems associated with her decisions,
— he said.
He apologized for falsifying documents, but did not admit the fact that he forced Princess Diana to give this interview fraudulently.