Quentin Tarantino refused to support his mother because of a child's resentment. She answered him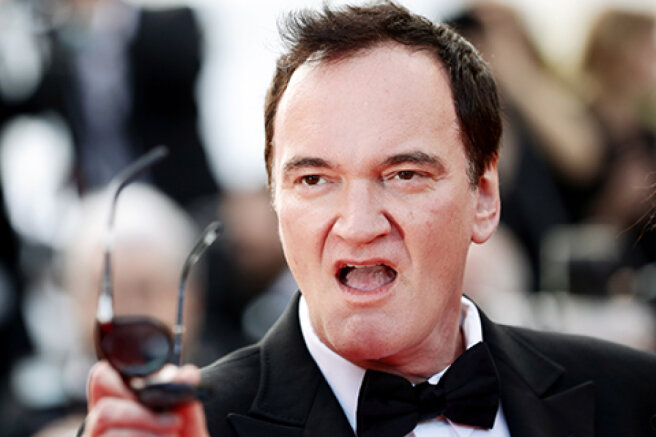 Last month, 58-year-old Quentin Tarantino said on the podcast The Moment that as a child he swore to himself never to help his mother financially because of his childhood resentment against her. These words of the director immediately caused a violent reaction in the network. Many began to condemn Tarantino for his vindictiveness and such an attitude towards his mother. Recently, the mother of a successful Hollywood film director and screenwriter herself commented on Quentin's statement.
To begin with, let us recall why a loud scandal broke out. On the podcast, Quentin recalled how at the age of 12 he began working on his first script called Captain Peachfuzz and the Anchovy Bandit, which was never implemented. The mother of the famous director was partly to blame for this: then she asked him to focus on studying at school and did not take his passion for writing seriously.
She scolded me about it, and then in the middle of all this tirade, she said: "This little" writing career " that you have invented for yourself is complete shit. Get it over with." When she told me all this in that sarcastic manner, I thought: "All right, lady! So, when I become a successful writer, you will not receive a penny from my fortune,
- Tarantino said then.
The director of" Pulp Fiction"," Once upon a Time in... Hollywood " and other famous films added that he kept his promise. According to Quentin, from that moment he helped his mother only once — when she had problems with the tax service.
This story was continued after the recent words of Tarantino's mother. In an interview with USA Today, 74-year-old Connie McHugh said that her son can always count on her love and support. At the same time, she commented on Quentin's specific statement about the refusal of financial assistance to her rather ambiguously.
As for my son Quentin, I support him and am proud of him, and I sincerely love him and his growing family. It was a great joy for me to dance at his wedding, as well as to learn about the birth of my grandson Leo. The same quote from Quentin spread online in isolation from the general context. I'm not going to participate in this media frenzy,
Tarantino's mother said.
Recall that Quentin Tarantino has repeatedly stated his plans to end his career after his next project, which will be his 10th film. While the director does not specify what exactly the new tape will be about, however, he hinted that he would like to create a remake of his full-length debut "Mad Dogs". At the moment, the film "Once upon a Time in ... Hollywood" is the last in his filmography.