Eminem's ex-wife Kimberly Scott tried to commit suicide again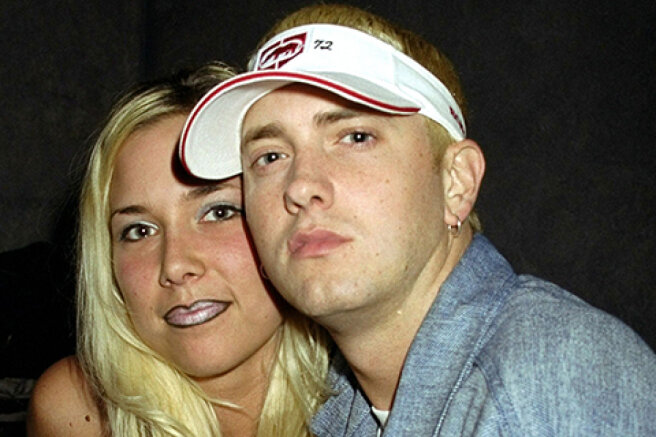 The 46-year-old ex-wife of 48-year-old rapper Eminem and the mother of his only biological daughter Haley Kimberly Ann Scott made another suicide attempt about two weeks ago. According to the TMZ portal, on July 30, the police responded to a call from Kimberly's neighbors who reported that she was going to commit suicide. Emergency services immediately went to the address of the rapper's ex-wife's house in Michigan and found the hostess next to a pool of blood.
When trying to take Scott to the hospital, she put up a desperate resistance: according to the portal, Kim was barely restrained by sheriff's deputies, and paramedics could not even check her vital signs on the spot. However, Eminem's ex-wife was still taken to the hospital. After a medical and psychological examination, the patient was released home for further recovery. It is not known whether Kimberly is currently receiving any additional assistance from specialists.
By the way, this is not the first attempt by Kimberly Ann Scott to commit suicide. In 2015, she got into a serious accident, and after a while she admitted that she wanted to take her own life in this way.
I was on a road where there was no one but me. I drank, took pills and stepped on the gas, sending the car into a pole,
- I told Kim about the suicide attempt.
Three months after the accident, Kimberly began treatment for depression. Her psychological state was further aggravated by the death of her twin sister Dawn Scott, who died of a drug overdose. By the way, after passing away, Don Eminem took custody of her daughter Alaina, and also adopted the youngest daughter Kimberly from other relationships.
The relationship between Eminem and Kimberly has always been quite difficult. They met when they were still teenagers: then Kimberly, along with her sister Dawn, ran away from home and for a while settled with Eminem and his mother. In 1995, the rapper and his beloved had a daughter, Hayley, and in 1999 they got married. A year later, their marriage broke up-this happened shortly after Kimberly was arrested for drunk driving for the second time. In 2006, they remarried, which lasted only a few months. After that, rumors about the reunion of the rapper and the writer appeared in the press many more times, but in 2010, Eminem officially denied this information.