New York Governor Andrew Cuomo was accused of harassing 11 women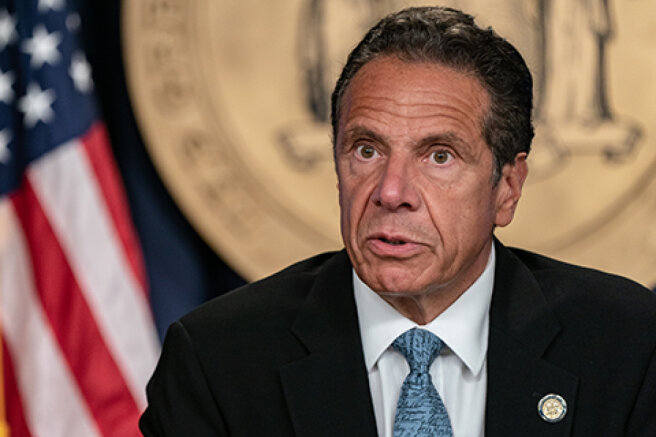 The 63-year-old governor of New York, Andrew Cuomo, cast a shadow on his reputation last year: then a former employee of his office, Lindsey Boline, told about sexual harassment on his part. After her words, several other women made similar accusations against the politician. Now the number of his potential victims has grown to 11.
One of them was his former assistant Brittany Kommisso. She filed a criminal case against Cuomo and yesterday made public statements in the American media.
It was the right decision. The governor must be held accountable. What he did to me was a crime. He broke the law,
"No," she said.
Brittany said that Cuomo grabbed her buttocks while posing for a photo together. She also stated that he grabbed her breasts during their meeting at his mansion.
We hugged, and he began to kiss me on the cheek. And then at some point he quickly turned his head and kissed me on the lips,
— she shared.
According to Brittany, all this time she was silent because of Cuomo's unshakable authority and his power.
I haven't said anything all this time. People don't understand that this is the governor of the state of New York. There are police officers who are outside his house, and there are several employees of his mansion. Those who are inside are not there to protect me. They're there to protect him,
— she noted.
Cuomo's lawyers declined to comment on the interview with Kommisso, and the governor denies the accusations against him.
Despite the fact that the investigation is only being conducted and Cuomo's guilt has not been proven, his closest assistant Melissa Dorosa decided to resign yesterday.
Cuomo is now facing impeachment. President Joe Biden is already calling on him to leave the post of governor.