The ex-husband of Dina Nemtsova told about the reasons for the divorce: "She understood, and I just agreed"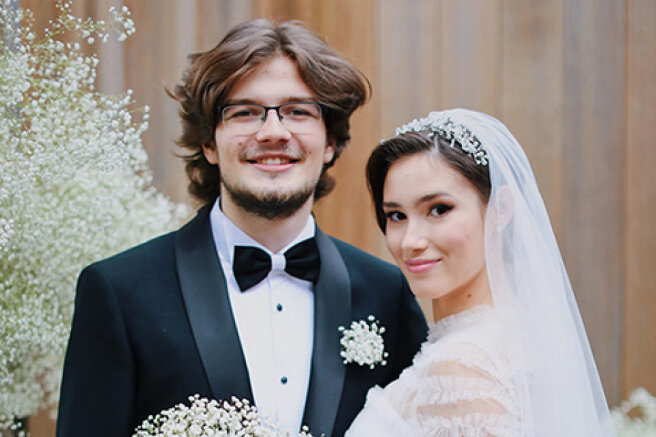 In May of this year, 19-year-old Dina Nemtsova, the daughter of the late Boris Nemtsov, unexpectedly announced a divorce from her husband, 21-year-old Dimitri Matevosov, just two months after the wedding (the wedding itself was played at the end of July last year). Dina herself told her subscribers about the decision, but did not reveal the true reason why the marriage broke up.
We are breaking up because there are things that, in my understanding, are incompatible with marriage. There is no way to fix them. The whole family supported me. I resigned myself and realized that I had to leave (here and further, the spelling and punctuation of the author are preserved. - Ed.),
- Dina wrote then.
Now the ex-husband of the girl also took up to comment on the divorce.
Dina and I are divorced. Why? Like everyone else: they didn't match, didn't work out, and so on. But it's good that they quickly realized this. More precisely, she understood, and I just agreed, which I don't regret a bit. We really turned out to be very different and with very different views on the institution of the family. What is most interesting, neither my friends, nor my family, nor I could understand the real reason, and I don't care. That is, there are many small factors that led to the divorce. We have all accepted them, but, frankly, they do not pull for a divorce, although at this age, they may be pulling,
- said Matevosov.
Dimitri has generally pleasant memories of his short family life, and he does not seem to hold a grudge against his former lover.
I will say this: 240 days of marriage were good, two days were bad. 2/240 — less than one percent. So, everything is super. I will also add that I am not overreacting about this. What was, is gone. Life goes on,
Dimitri concluded.
Recall that before the marriage, the young people met for about three years and studied together at the same school. Now Matevosov is studying at the Faculty of Computational Mathematics and Cybernetics at Moscow State University, and Dina is studying at the British Higher School of Design.