Jolie has achieved the removal of the judge who ruled on joint custody of their children with Pitt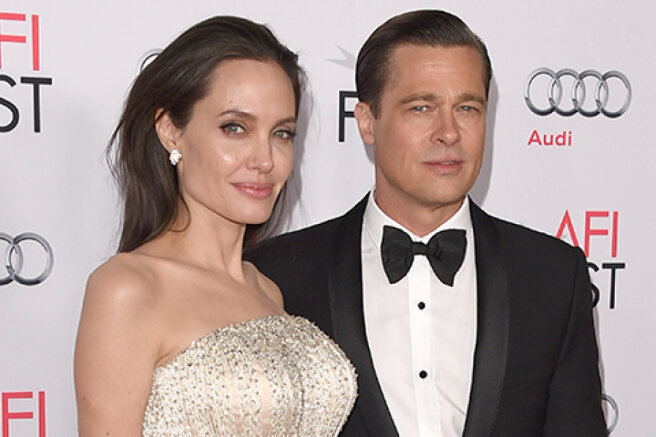 46-year-old Angelina Jolie has achieved the removal of a judge who was conducting a civil case on custody of the children of the actress and her ex-husband Brad Pitt. In the spring of this year, private judge John Oderkirk ruled on joint custody, but yesterday a California court agreed with Jolie's appeal to remove the judge from the case. According to Western media, Oderkirk was considered biased, since he had business relations with Pitt's lawyers and hid it:
This was an ethical violation that could call into question the judge's ability to be impartial.
A representative of Pitt said that it was all about "technical formalities".
This decision means that the litigation for the five minor children of the stars-17-year-old Pax, 16-year-old Zahara, 15-year-old Shiloh and 13-year-old twins Vivienne and Knox-will have to be resumed. The eldest son of Jolie and Pitt, 19-year-old Maddox, no longer needs custody by law.
In the United States, for privacy reasons, private judges are often hired to resolve disputes between divorcing celebrities, so Oderkirk's removal from this case does not mean that the judge will be dismissed from office.
Angelina Jolie, recall, filed for divorce from 57-year-old Brad Pitt in 2016. The former spouses have been in constant litigation for five years, the main issue of which concerns custody of their children.
In May, when the court ruled on joint custody, Jolie said that she and her children "were denied a fair trial." Jolie also criticized Judge Oderkirk's decision not to allow their children to testify at the hearing, which was against the children's wishes.
It is worth noting that the meetings are held in the absence of the stars themselves — their lawyers speak for them in court. Angelina herself is now with her children in France, where she came to help in the development of a beekeeping school in Provence and, possibly, to settle legal matters for the sale of the estate with vineyards, still owned by her and her ex-husband.
The Hollywood stars met on the set of the action movie "Mr. and Mrs. Smith" in 2004. In 2014, they got married, but broke up after just two years of marriage. Jolie called the reason for the separation- "irreconcilable differences".