Thomas Markle is going to sue the daughter of Meghan and Prince Harry to see their grandchildren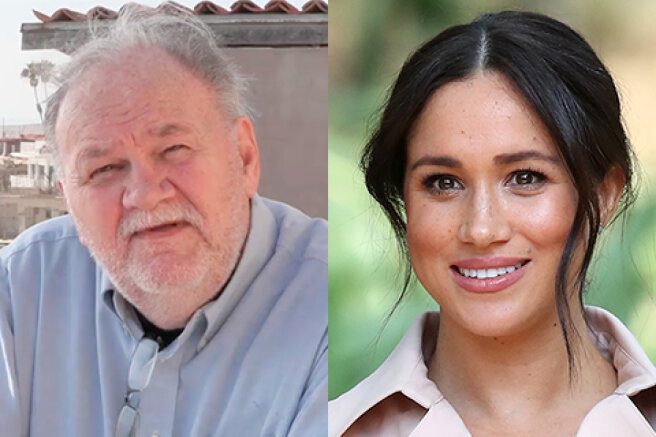 Meghan Markle's 77-year-old father Thomas said that he is going to go to court, because his daughter and his son — in-law, Prince Harry, do not allow him to see his grandchildren-Lilibet Diana, who will soon turn two months old, and two-year-old Archie. He shared his plans for the "near future" in an interview for Fox News, filmed at his home in Rosarito on the coast of Mexico.
I will file petitions to the California courts for the right to see my grandchildren in the very near future,
Meghan Markle's father said.
Archie and Lily are small children. They are not politicians. They are not pawns. They are not part of the game at all. And they are also of royal blood and should have the same rights as other members of the royal family,
Thomas stood up for his grandchildren, probably referring to the news that Prince Charles intends to deprive Archie of the royal title.
It is worth recalling that it is cooperation with the tabloids that is a stumbling block in the relationship between him and his daughter. Markle apologized several times to his daughter for cooperating with the media, noting that he " regrets what he did." However, as we can see, Thomas continues to be frank with journalists.
In a new interview, Thomas Markle not only announced his intentions to go to court to see his grandchildren, but also criticized the act of his daughter's husband — next year Prince Harry will release a memoir.
Harry has nothing more to say. After three sessions with psychiatrists and Oprah Winfrey, I do not know what else he has left to tell the public,
Thomas said in front of the camera.
By the way, he personally found something to tell the press about his daughter. So, he said that Megan dreamed of fame as a teenager. At that time, Thomas was then working as a television lighting director and received an Emmy for his work on the soap opera "General Hospital". He took Megan with him to the award ceremony.
Camera flashes, red carpet, photographers from all sides... Megan turned to me then and said, " Dad, I want to be as famous as you one day." I answered her then: "For me, you are already the most important star, only family matters in life",
Thomas said.
There was also a mention of Queen Elizabeth II in the interview. Meghan Markle's father jokingly said that he would be happy to see her and all the members of the royal family at his house at any time.