"I had a lot of trouble because of this": Megan Fox told why she has not been drinking alcohol for 12 years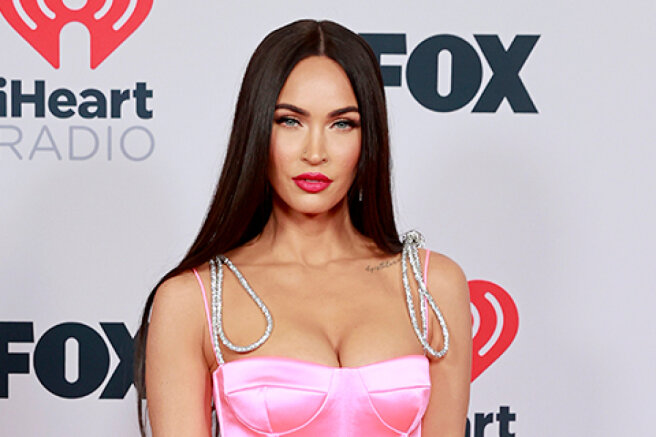 35-year-old Megan Fox admitted that she behaved aggressively under the influence of alcohol, so she has not used it for 12 years. In particular, she recalled the case when she said too much during an interview at the Golden Globe Awards in 2009.
At the Golden Globes, they always put giant bottles of champagne on the table. I was so engrossed in the conversation that I didn't notice how I drank several glasses. Then I was aggressive, I said a lot of terrible things. I shouldn't have said that on the red carpet,
- Megan told in the WWW (WhoWhatWear) podcast.
I was in a lot of trouble because of what I said then,
- shared the actress, who has repeatedly mentioned how the mistakes of the past had a negative impact on her career.
At the Golden Globe Awards ceremony, Megan Fox sat at one table with Blake Lively and members of the Jonas Brothers band. When the host is E! When Giuliana Rancic started asking questions, Megan was already pretty drunk. Fox managed to compare herself to actor Alan Alda, say that Salma Hayek has "the most amazing breasts", and joke about the fact that she starved herself "for a month" to get her waist at 22 inches.
I'm pretty sure I'm a doppelganger of Alan Alda. I'm trans. I'm a man,
the actress said after Rancic called her "one of the hottest women in show business."
I'm so painfully unsure of myself. I'm about to throw up. I'm so confused and scared that I'm here,
Megan shared, confessing under the influence of alcohol.
She also managed to discuss her ex-husband. When asked by a journalist why Brian Austin Green does not accompany her to the Golden Globes, Megan replied:
He doesn't want to be here, he doesn't want to accompany me. He's a man with a big ego. I think that he is working now, and what is happening here worries him at all.
Since then, as Fox herself reported, she no longer drinks alcohol.
Megan Fox, 48, broke up with 48-year-old Brian Austin Green in November 2019. At the same time, she officially filed for divorce. The couple has three children: eight-year-old Noah, seven-year-old Bodhi and four-year-old Jorni.
Since June last year, Megan has been dating Colson Baker, known under the pseudonym Machine Gun Kelly, whom they met on the set of the film "Midnight in the Cereal Field". They do not hesitate to confess their love to each other in public and often spend time with both Megan's children and Coulson's daughter from a previous relationship.