Cannes-2021: Bella Hadid, Taylor Hill and other stars at the screening of the film "Three Floors"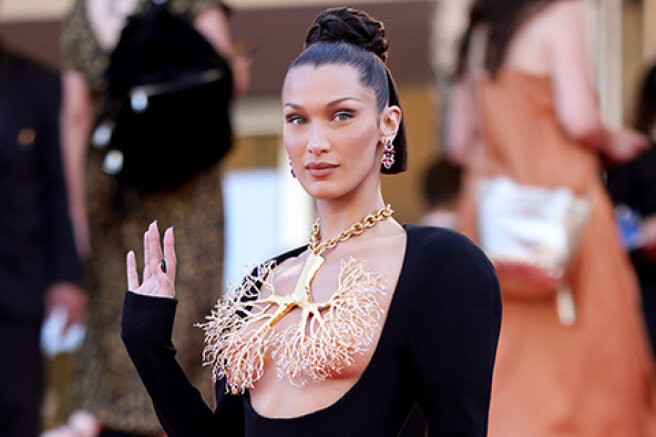 The 74th Cannes Film Festival is in full swing — the jury members only have time to watch the competition works. Among them is a new film by the Italian director Nanni Moretti "Three floors" (Tre piani).
The world premiere of the drama will take place only on September 23, but the guests of the review — Bella Hadid, Taylor Hill, Hofit Golan and other celebrities — were able to evaluate it today.
Hadid, by the way, became the main star of the red carpet this evening. Before the photographers, the model appeared in a spectacular Schiaparelli sheath dress with a huge neckline — the fabric on Bella's bare chest was replaced by a massive necklace in the form of gilded bronchi. This image was presented just a week ago by the creative director of the fashion house Daniel Roseberry as part of the Haute Couture Week in Paris.
Moretti's painting is based on the novel "Three Stories"by the Israeli writer Eshkol Nevo. At the center of the story are three bourgeois families occupying three floors in a condominium in Rome. Residents will be involved in a series of events that will turn their lives upside down.
The film was shot in the spring of 2019. One of the leading roles in the project was played by Moretti himself.