The star of the series "The Crown" Emma Corrin, who played Princess Diana, doubts her gender identity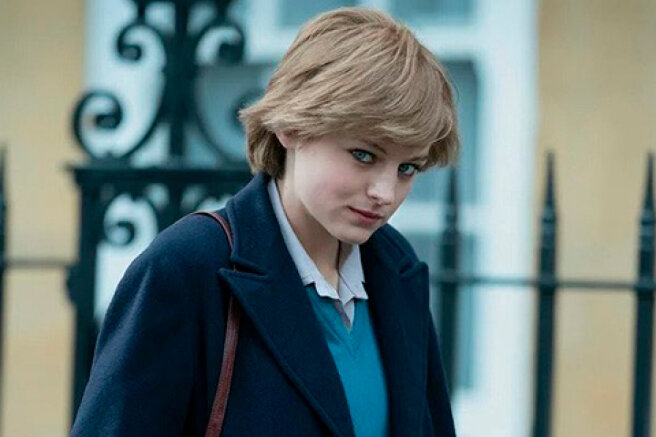 25-year-old English actress Emma Corrin, known for her role as Princess Diana in the TV series "The Crown" (The Crown), published a post on Instagram that made fans doubt her gender identity. The actress did not explicitly talk about the desire to change gender, limiting herself to hints.
Emma shared three black-and-white photos, two of which have her breasts tied with boxing ribbons. Such devices are usually used by transmuggins to tighten the chest so that it looks flat.
The hairstyle and the overall image in the photo gives a gender-neutral message — it is not clear what gender the person is depicted in the photos. And as a confirmation to the guesses of the followers — the caption to the photos:
Shortly before I bought my first binder, David and I were having fun using boxing tapes <...> The journey is just beginning. There are a lot of twists and changes ahead, and this is normal. Accept it.
At the end of the post, the actress published a list of stores where you can buy goods such as binders. Binders are a type of tight clothing that is offered for sale by specialized stores for trans people and queer people. It can be not only bandages, but also special T-shirts and tops.
Emma also added information about herself in the profile header, using the pronouns "she/they"(she/they), although she later deleted them.
The post of the actress caused a positive reaction from fans — many commentators confessed their love for the actress. One of the followers, however, warned that you need to be careful with pulling so as not to get health problems.
Earlier, fans of the actress have already heard loud statements from Emma. In April, she posted a photo of herself in a wedding dress with the caption "Your favorite queer bride". (Queer is a term for a person who does not correspond to a heterosexual or cisgender identity. - Editor's note ) Many subscribers perceived this post as a coming-out.
Recall that for the role of Princess Diana in the TV series "The Crown", the actress received a Golden Globe and a Television Critics 'Choice Award in the category" Best Actress in a Drama Series".
The first news was reported by the blogger Zenitsu98.