Marilyn Manson Voluntarily surrendered to police after being accused of assault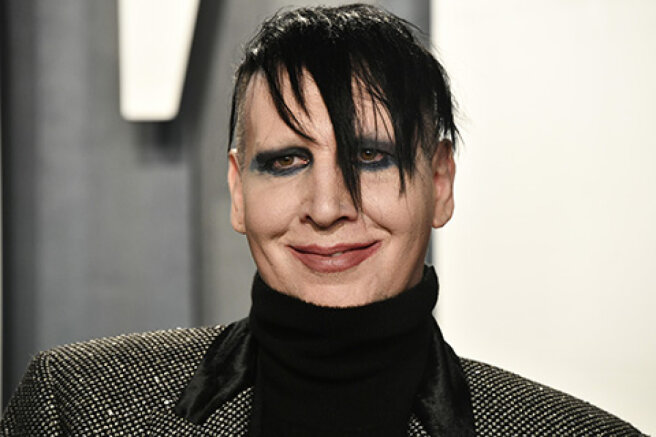 Back in May, the New Hampshire police issued an arrest warrant for 52-year-old Marilyn Manson for assaulting a female videographer during a concert in August 2019. According to TMZ, last week the rock musician voluntarily surrendered to law enforcement officers.
Manson was detained, but soon he was released on his own recognizance on bail and on the condition that he would not commit any crimes while the investigation was underway, would not contact the victim and would attend all court hearings.
The Guildford Police Department reported that Manson and his team were aware of the arrest warrant, but the musician did not make any efforts to return to New Hampshire and answer the charges. However, if he did not appear to the police, he could face a huge monetary fine of a million dollars or a real prison term of up to a year.
Eyewitnesses who attended the musician's concert in 2019 said that he behaved unacceptably: he spat from the stage, and then switched to a female videographer, who clearly did not like his behavior.
He was spitting everywhere, and at some point it got caught on her camera. She wiped it off and got angry. He noticed this and continued to deliberately spit on her camera. The last straw was that he fell to the floor, approached her at a distance of 2-3 feet and blew his nose on her. She was furious, so she ran away, and he just laughed,
- an eyewitness told me.
I must say that this year has been full of big scandals for Manson. And they are all connected with the law. Several women have already accused the singer of abuse and sexual abuse, including actresses Evan Rachel Wood and Esme Bianco. The victims of the musician said that he intimidated them, forced them to have sex with him, using physical force against them, and mocked them in every possible way.