Rare footage: Penelope Cruz with her husband Javier Bardem and children on vacation in Italy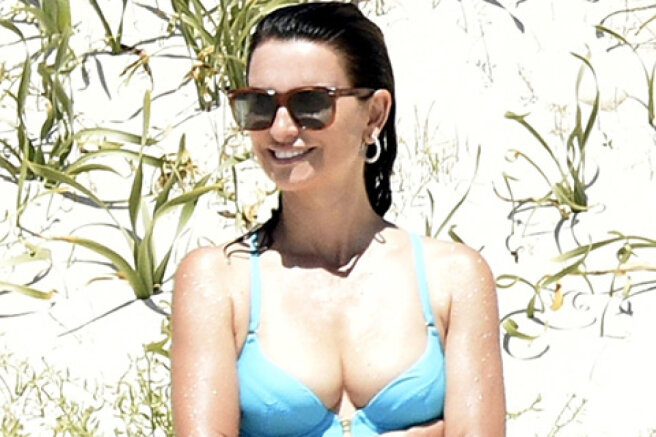 Recently, the paparazzi managed to take rare pictures of 47-year-old Penelope Cruz and her 52-year-old husband Javier Bardem together with their children: 10-year-old Leonardo and seven-year-old Luna. Now the star family is spending their summer holidays on the Italian island of Sardinia, and it was there that they were caught by reporters.
Penelope, Javier and their children had fun on the beach. The actress was in a great mood, swimming and sunbathing, while the children ran after each other on the sand, periodically attracting their father to the games, who was happy to participate in their fun.
Penelope Cruz and Javier Bardem have been married for 11 years. It cannot be said that the spouses lead a closed lifestyle, but they prefer privacy to publicity — they are rare heroes of social outings and devote their free time to the family.
Recently, the actress admitted that, despite the fact that the acting profession is very important for her and her husband, they are not obsessed with work.
We try to leave it at the door of the house,
- said the Spanish actress.
The actress also noted that thanks to motherhood, she began to pay less attention to the opinions of other people, and also realized that for her it was the most important goal in life.
When I became a mother, I realized that this was the most important mission in my life and that I would like to fulfill it as best as possible,
— she was saying.