An insider said that Kate Middleton began to communicate more often with Meghan Markle: "She is trying to establish a relationship"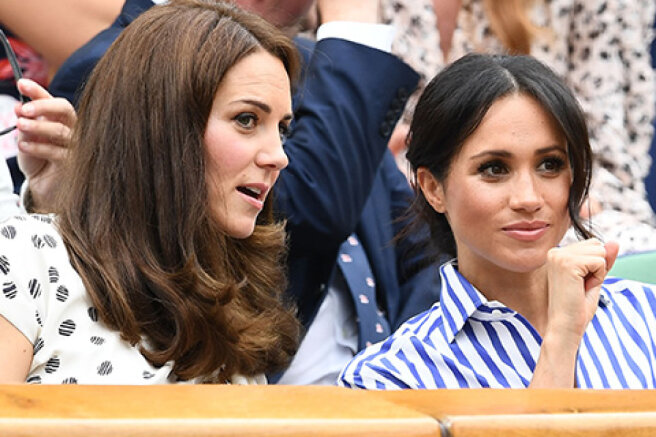 When giving an interview to Oprah Winfrey in March, Prince Harry and Meghan Markle probably understood what it would cost them. Despite the fact that several months have passed, the thaw in the relations of the Dukes of Sussex with some members of the royal family has not yet come. However, insiders say that 39-year-old Kate Middleton is making every effort to do this. They said that the Duchess of Cambridge began to communicate more often with 39-year-old Meghan Markle, after she and Harry had a daughter.
Kate has become much more involved with Megan since Lilibet was born. She sends her messages and gifts and tries to establish a relationship,
- the source said.
The British press constantly bumped the heads of the two duchesses, which only aggravated the personal relationship between Kate and Meghan. Speaking in an interview with an American TV presenter about her experience with the royal family, Meghan claimed that the British media deliberately tried to quarrel them with Kate.
If you like me, you don't have to hate her. And if you like her, you don't have to hate me,
Megan noted.
She also said that the story that she allegedly made Kate cry on the eve of her wedding to Prince Harry was untrue. According to Megan, the media distorted everything and in fact it was Kate who brought her to tears.
According to insiders, after the interview, Megan and Kate did not communicate for some time. And in many respects due to the fact that there was a rift in the relationship of their husbands, Princes Harry and William.
Harry and William have rarely spoken over the past year, and none of their conversations have been friendly. There is a real enmity between them, and this has spread to the relationship of Megan and Kate, which makes it very difficult for them to be friends,
— he shared.
Nevertheless, Kate is trying to do everything so that her husband reconciles with his brother. Today, as expected, she will take part in the opening ceremony of the monument to Princess Diana at Kensington Palace, where Harry, who specially flew from California, will also appear. The Duchess will once again try to act as a peacemaker and resolve the conflict between William and Harry.