Britney Spears ' ex-husband Kevin Federline wants to check her mental state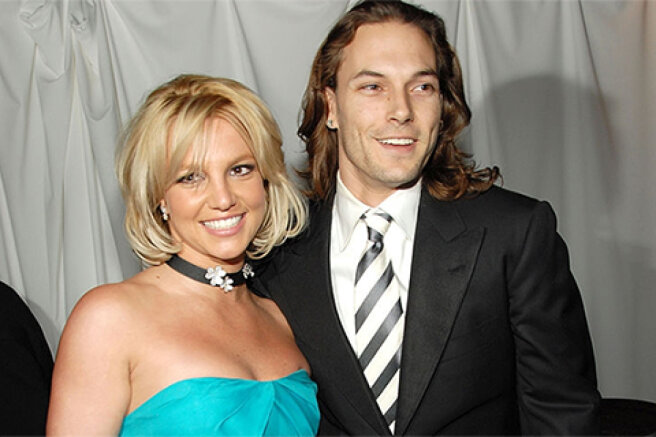 The performance of 39-year-old Britney Spears in court in the custody case, on which the singer has been dependent for 13 years, became resonant. The revelations of the zero star about the conditions in which she has to live alarmed not only fans, but also some celebrities who personally knew Britney. Her ex-husband, 43-year-old Kevin Federline, has already spoken out, from whom the singer gave birth to two sons (the marriage lasted from 2004 to 2007).
The other day, Kevin spoke in support of Spears, and now his lawyer, Mark Vincent Kaplan, shared with the press a new statement from his client, which also concerned children, 15-year-old Sean Preston and 14-year-old Jayden Smith. Recall that now Britney and Kevin have a custody agreement in the ratio of 70/30 — the boys spend most of their time with their father, he also receives alimony from Spears. A few years ago, Federline demanded an increase in the amount of payments, which caused Britney's outrage.
It would be best if their mother was healthy and happy. And if at least one of these statements is not true, it does not provide the best conditions for the exercise of custody of children. Kevin certainly respects Britney and hopes only for the best for her, because when everything is good for her, it's good for their children. Children love their mother and he wants them to have a healthy and strong relationship.
However, fans of the singer in the network fear that Federline's excitement may hide an unwillingness to review the terms of custody of children if Britney manages to get rid of her own guardians. Previously, the ex-spouses have already clashed about this.
Kaplan also shared his own view of the situation. In his opinion, " guardianship does not benefit Britney, and it does not correspond to what she wants."
I think she should be able to challenge that. And if it's better for her, Kevin supports it,
Kaplan added.
The lawyer also noted that he believes that Britney's voice should be heard, but at the same time, the court will still need to make sure that her mental state is in order (we recall that Spears in her appeal insisted on the termination of custody without expert assessments).
We just need to make sure that all the points regarding her condition will be taken into account if she wants to change the order of custody of the children in the period after the abolition of custody of her, if it ever happens,
Kaplan said.
The lawyer expressed concern about Britney's admission that she was prescribed lithium.
Lithium is considered a very strong psychotropic drug. I want to hope that if some medical professional prescribed it for her, then there was some reason. If the guardianship ended and, moreover, was terminated without an assessment, I am sure that Kevin would like to know what conditions led to her being prescribed this, and Kevin would probably have to raise this topic at some point,
Kaplan said.
We will clarify that we are talking about an expert assessment of Spears ' mental state to review the conditions of guardianship. The singer herself made it clear that she does not want to undergo such a procedure and wants to reduce the number of sessions with psychotherapists.
The lawyer also commented on the situation with the restraining order, according to which Britney's father, Jamie Spears, could not communicate with his grandchildren. The reason for this was the quarrel between Jamie and Sean. According to Kaplan, the court order was not violated and Kevin is unlikely to renew it.
If the restraining order is respected, as it has been so far, I think that Jamie's relationship with the boys can be restored,
Kaplan noted.
Recall that in her appeal to the court, Britney accused her father and the entire management team of abuse, and also expressed the opinion that they should all be in prison. Separately, the singer noted that her father deliberately made her life unbearable. Jamie Spears ' legal team has already released an official statement on this matter.
He regrets that his daughter is suffering and experiencing so much pain. Mr. Spears loves his daughter very much,
- it says in it.