A bold image in the Vatican and a meeting with Kate Moss: how Kim Kardashian spends her vacation in Italy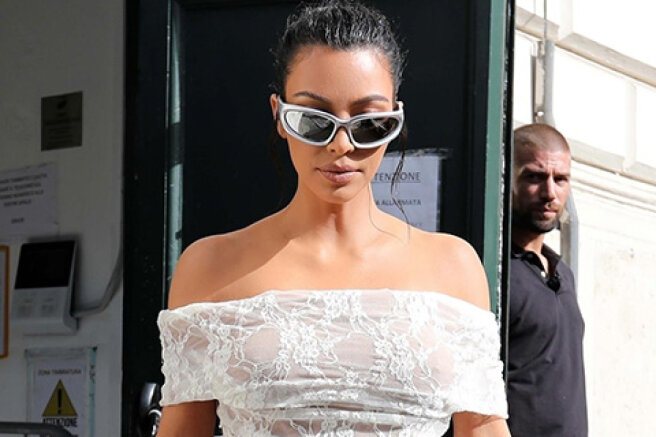 40-year — old Kim Kardashian, who, like many of her star colleagues, decided that summer is the perfect time for a vacation, recently decided to take a break from the usual California everyday life and arrange a summer vacation for herself. This time she wanted to change the situation not at the usual resort, but in Italy. Kim flew to Rome, which, it seems, this summer will bear the title of the most stellar European capital.
Every day, a representative of the famous family demonstrates fashionable images that attract even more attention to herself. But one of them, yesterday, turned out to be the most discussed.
Yesterday, Kardashian decided to visit the Vatican — the official residence of the Pope. Despite the specifics of the place, Kim did not choose a restrained outfit and appeared in public in a lace tight dress with open shoulders and cutouts in the waist and abdomen.
However, given Kim's attitude to the head of the Catholic Church, her choice is not surprising. Recall that the TV star called the pope a few years ago on her Twitter the word dope, which means "drug"in English. Then a real scandal broke out because of Kim's statement, but she did not comment on it.
Kim visited the Vatican not alone, but in the company of 47-year-old Kate Moss and her 18-year-old daughter Lila, who are now also traveling in Italy. The friendship of the two stars was not known before, but Kim repeatedly admired Kate and called her an icon. She even admitted that she copied the style of the famous model.
I love Kate Moss. I like the way she puts on eyeliner and makes wing arrows, I love her disheveled hair and how it all looks at ease,
— she confessed many years ago.
Kim's arrival in Italy, where she went with her team of makeup artists and stylists, caused an unprecedented stir among the locals. They do not miss the opportunity to see it live and do not let go of the camera to capture it.