Uma Thurman broke up with architect Peter Sabbeth and had an affair with the CEO of Bloomberg Media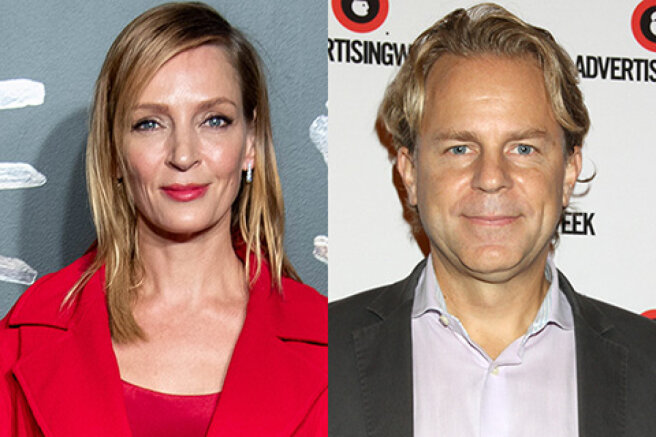 The romance of 51-year-old Hollywood actress Uma Thurman and architect Peter Sabbeth was short-lived. The couple, who met during the first wave of the coronavirus pandemic, have already split up. However, the star's heart was not free for long — according to The New York Times, Uma is dating 51-year-old executive director of the Bloomberg Media Group, Justin B. Smith.
Thurman was among the guests at a party hosted by the businessman at his home in Washington. Alluding to her romance with Smith, she noted that she loves the news.
I'm actually a news buff,
— No, " she said.
The actress has been living in New York for a long time, while her new lover spends most of his time in the US capital. Whether Thurman is going to move in with him is unknown.
Smith became CEO of Bloomberg Media Group in 2013. And the following year, he was included in the list of the 35 most influential people in the media in New York according to The Hollywood Reporter. Nothing is known about his personal life. It is also unclear under what circumstances he met the actress.
Uma Thurman was married twice: her first husband was Gary Oldman, and the second — Ethan Hawke. From him, the star has two children: 22-year-old Maya and 19-year-old Levon. Thurman also has an eight-year-old daughter, Luna, with French businessman Arpad Busson.