Morgenstern's lover proposed to him: video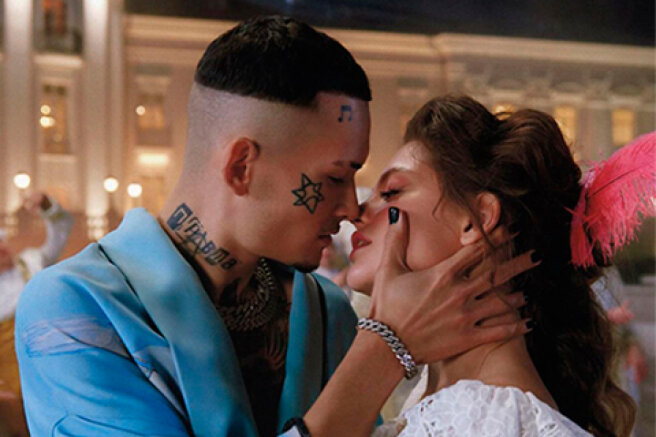 The whole day in Runet whispered that Morgenstern proposed to his girlfriend Dilara. At some point, the artist contacted his followers on Instagram, where he denied this information. However, a few hours ago, he announced that he was still engaged-20 — year-old Dilara herself made him a marriage proposal.
The 23-year-old rap artist posted a video that captured the memorable event: Dilara proposed to Morgenstern in a synagogue during his first Shabbat.
Girls, be jealous, I'm getting married... my wife. It is difficult to imagine greater happiness for a woman of the year. I want to say a huge thank you to my wife (and* * * * * really turns out to be a wife), for the fact that she turned reality around and now officially earned the status of "The Main showwoman of Rashka". She saved our family from the typical "Alesher proposed to Dilara" and, in my best tradition, broke all expectations and stereotypes.
And this miracle happened in the synagogue, on my first Shabbat. We are not Jews (yet), but personally I am very close to the culture. I know that you can't use the phone on Shabbat, but I'm grateful that this life-changing moment was captured and immortalized by my security service (sorry for the sin). And I'm happy to share it with you!!!
- the artist shared.
Morgenstern and Dilara had known each other for more than four years. They immediately began an affair. However, in 2019, they announced their separation. Then the girl told the media that the decision to break up was made by the singer. However, last summer, Morgenstern and Dilara resumed their relationship.