Kate Middleton comments on the birth of daughter Meghan Markle and Prince Harry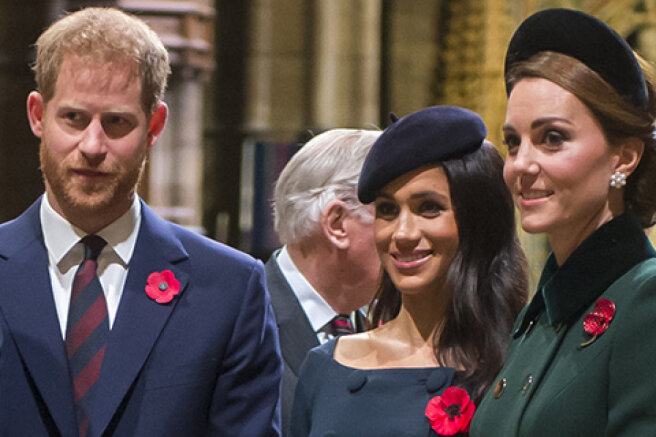 Just a week after the birth of the second child of 39-year-old Meghan Markle and 36-year-old Harry, the news of the birth of baby Lilibet was commented on by her 39-year-old aunt Kate Middleton.
During today's meeting with US First Lady Jill Biden, with whom they paid a visit to a primary school in Cornwall, one reporter asked the Duchess about the addition to the royal family. Kate spoke with great enthusiasm about the daughter of Harry and Meghan.
I wish her all the best. We haven't seen it yet, but I hope it will happen soon. I can't wait to meet her,
She said, adding that she had not yet spoken to Meghan and Harry via video link.
With the birth of their daughter, the Dukes of Cambridge congratulated their relatives publicly, and the Duchess, according to sources, even sent Lily a gift.
Now Kate is trying to mend the relationship between her husband and his older brother and is making contact with Harry's family. Realizing that Kate really could reconcile the two sides, Meghan Markle allegedly turned to her for help. They say that she secretly called her and asked her to influence other members of the royal family, who now do not like her and Harry after the Oprah Winfrey interview.
Kate herself does not seem to hold a grudge against the couple, despite the fact that she also got hurt: Meghan publicly revealed that she brought her to tears on the eve of her wedding to Harry. However, the Duchess of Cambridge wants only one thing — that the royal family reigned in peace and tranquility, and all quarrels and scandals are in the past.
Meghan and Harry, although they resigned their royal powers a year and a half ago, do not want to cut off ties with the family — they named their daughter after her great — grandmother Elizabeth II (Lilibet is the queen's childhood nickname, which only the closest people called her. - Ed.) and the late grandmother of Princess Diana (Diana is the second name of the couple's daughter. - Ed.). Some believe that the name of the daughter of the Dukes of Sussex chose in the hope of reconciling with the royal family.