Kate Middleton meets First Lady Jill Biden for the first time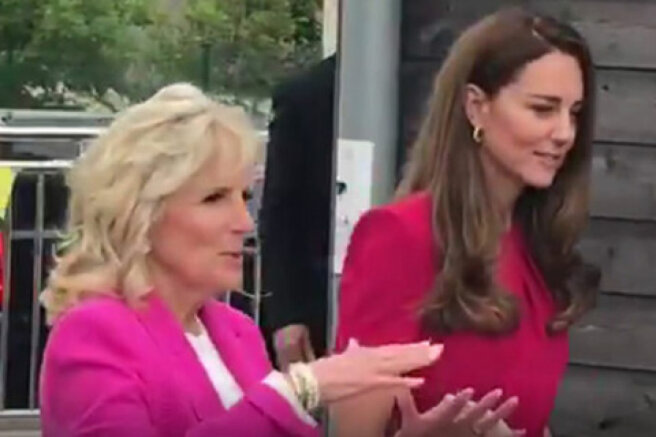 Today was the first meeting of 39-year-old Kate Middleton and 70-year-old Jill Biden. The Duchess of Cambridge and the First Lady of the United States met in Cornwall, where they visited a local primary school and participated in an educational round table.
For her new outing, Kate Middleton chose a fuchsia dress by English designer Alexander McQueen.
The official meeting between Kate and Jill took place on the eve of the G7 summit, which the Duchess will attend with her husband Prince William, Queen Elizabeth II, Prince Charles and his wife Camilla.