An insider told how Meghan Markle's mother helps her and Prince Harry after the birth of their daughter: "Harry just adores her!"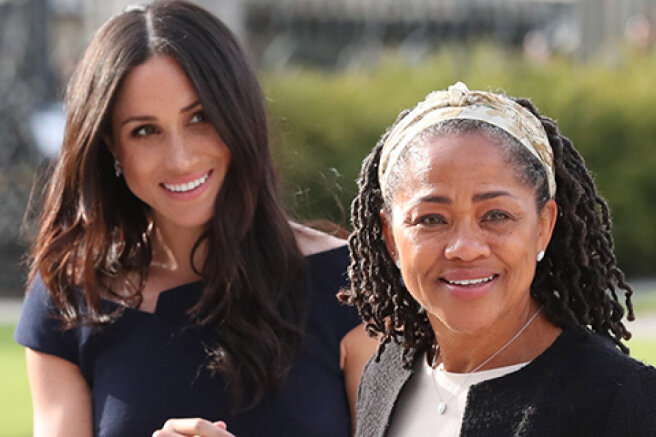 New parents often need help and rely on the support of their grandmothers, and famous couples are no exception. 36-year-old Prince Harry and 39-year-old Meghan Markle are among those happy parents who have someone to rely on. Insiders told Us Weekly that Megan's mother, 64-year-old Doria Ragland, is actively helping them now with their two-year-old son Archie and newborn daughter Lily.
The Duke and Duchess of Sussex became parents for the second time on June 4. The baby girl's full name is Lilibeth Diana Mountbatten-Windsor. In this way, Harry and Meghan paid their respects to Queen Elizabeth II, whose pet nickname since childhood was Lilibet, and paid tribute to Harry's mother, Princess Diana. However, American journalists believe that in the short version of the name — Lily-there is a hint of Doria, as she called Megan as a child "Flower".
They received many beautiful gifts from friends and family members, including Doria, but the most special thing she prepared was her time. She helps around the house, and her real help is the main bonus,
- the insider shared.
According to sources, the couple gets along very well with Doria, and they are very happy to see her at their home in Montecito, California.
Meghan is so happy to be able to rely on her mother, and Harry just adores her,
- the interlocutor of the publication continued.
Recall that Doria actively helped Meghan, and when the first child of the couple Archie was born in 2019. At the time, Meghan and Prince Harry were still living in the UK, and Doria flew in for a few weeks to support her daughter and help her.
The source also assured reporters that Meghan and Harry are just over the moon after the birth of their daughter.
They are just crazy about her, and she is very beautiful. She looks like both Harry and Meghan,
- he shared.
Publicly, the birth of the girl was commented on the other day by her grandfather, 72-year-old Prince Charles. During a visit to the BMW Mini factory on June 9, he mentioned the birth of his granddaughter and called it "very happy news."