Keira Knightley on harassment: "I don't know a single woman who hasn't faced harassment"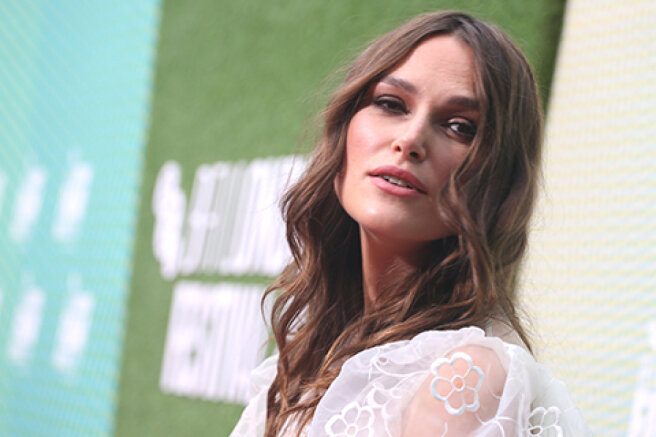 36-year-old Keira Knightley gave an interview to Harper's Bazaar magazine, touching on the topic of harassment. So, the actress said that she does not know a single woman who has not been subjected to sexual harassment. The British celebrity clarified that she herself was a victim of harassment.
Kira said that she knows a lot of stories about what precautions women have to go to, just to safely return home alone. The actress noted that the situation is " damn depressing." She realized that she herself was taking all these measures and did not even consider it abnormal.
I don't know a single woman who hasn't been harassed to some degree. We are talking about inappropriate touching, and about a close relationship in which a man suddenly says that he is going to cut your throat or hit you in the face,
- the artist reflects on the harassment. Sexual harassment, harassment, and violence are frequent companions of the world's film industry stars.
Previously, the movie star spoke about the discomfort she brings shooting intimate scenes:
A woman is expected to look either flirtatious or maternal. If I were to make a film that was about motherhood and body acceptance, I feel, sorry, that filming would only be with a female director,
Kira said flatly.
In the same interview, Kira told how during the quarantine she supported the morale of her family:
We have a trampoline in the garden, and we have decided that we are only allowed to wear dresses on it. I wore red lipstick every day and only Chanel clothes, and my daughter Edie wore Chanel ribbons in her hair and fairy wings. What's the point of these beautiful things hanging in the closet when everything outside seems completely apocalyptic and scary? It was so important for me to really be happy for the children!
The artist is extremely concerned about the attitude towards women in the modern world, as she herself is the mother of two daughters. Keira Knightley and musician James Righton raise six-year-old Edie and two-year-old Delilah.