Kate Middleton and Prince William visit charity as part of their tour of Scotland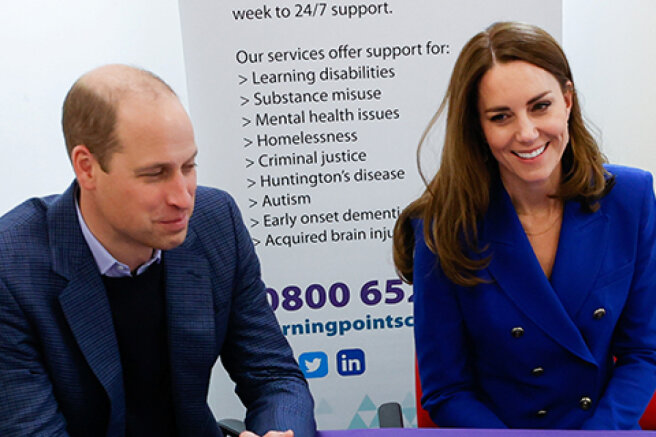 Recently, the next royal tour of 39-year-old Kate Middleton and 38-year-old Prince William in Scotland started. Initially, the Duke of Cambridge arrived in the northernmost country of the United Kingdom of Great Britain alone, and today he was finally joined by his wife.
A few hours ago, they visited the social care charity Turning Point Scotland in Coatbridge together. There, the couple met with his staff and wards of the foundation and together discussed mental health issues and ways to combat drug addiction and crime.
For the outing, the Duchess of Cambridge picked up a spring feminine look in her favorite blue color: she wore a pleated Hope skirt and a jacket with gold Zara accessories. The look was complemented by brown suede pumps and a matching clutch bag, as well as a protective mask with a floral Amaia Kids print.
As part of the tour of Scotland, William and Kate have at least one more official visit planned. They will visit St Andrews University together, where they once studied together. It was in this educational institution that their romance once began, which in a few years developed into a strong marriage.
Needless to say, the city where you meet your future wife has a special place in your heart," Prince William spoke of his special love for the city of St Andrews and Scotland in general in an interview ahead of the tour.
By the way, before Kate joined her husband on an official trip, at one of the meetings, he admitted that he was looking forward to her arrival in the country:
Catherine will be joining me very soon, and I'm looking forward to it.