People: Pete Davidson visited a psychologist because of Kanye West's threats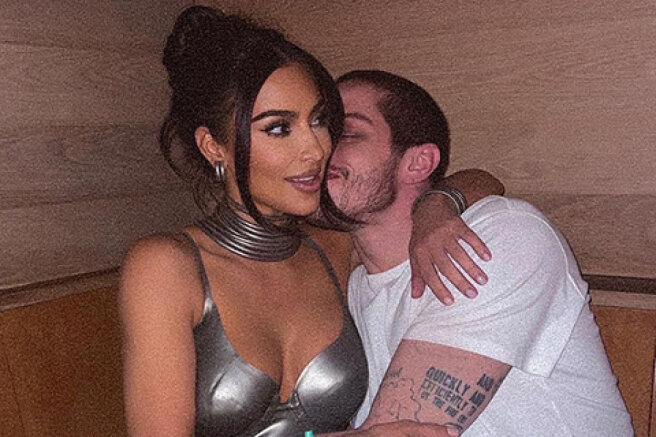 Pete Davidson, Kim Kardashian's ex-boyfriend, whose breakup became known last week, had to visit a psychologist because of harassment and threats from her ex-husband Kanye West. This is reported by the publication People, citing insiders.
According to the source of the publication, the comedian has been visiting a specialist since April this year. The attention and negativity coming from Kanye and his antics became a trigger for Pete. He had to ask for help, says the source.
Kanye West began to pursue Davidson shortly after the start of Pete and Kim's relationship. He posted threats against Pete on Instagram*, wrote him messages, and also threatened to beat him up in one of his videos. However, according to the source, Pete "doesn't regret dating Kim and wants to let everyone know that she supported him throughout their relationship." Moving forward, he just wants to focus on his career, the insider adds.
The breakup of Kim Kardashian and Pete Davidson became known this weekend. According to insiders, the relationship of the couple could not stand the busy work schedule and long separation. According to other information, the reason for the gap was the age difference: as one of the sources told reporters, 41-year-old Kim and 28-year-old Pete "have different priorities in the relationship."
Kanye West did not ignore the breakup of his ex-wife with her boyfriend. He posted on Instagram* the cover of The New York Times with the headline Skete Davidson Dead At Age 28 ("Skete Davidson died at age 28").
As the Daily Mail journalists found out, Kim Kardashian did not like this reaction of her ex-husband. Kim couldn't take it. She wants Kanye to delete the post, but he refused to do so. Kim will never get along with Kanye because of how he behaves with people who are dear to her, said an insider close to Kardashian.
The post dedicated to Pete, however, soon disappeared from Kanye's blog.
Kim Kardashian and Kanye West divorced last year. A few months after the divorce, Kim and Kanye became aware of the novel Kardashian and Pete Davidson.