Kevin Federline spoke about the unwillingness of his common children with Britney Spears to communicate with his mother. The singer answered him: "It hurts."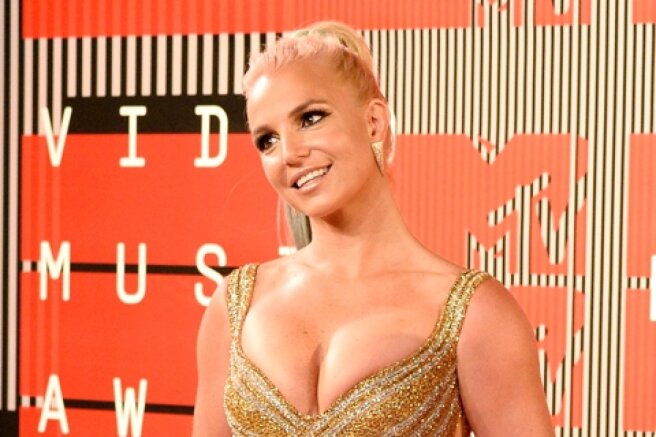 The ex-husband of Britney Spears, Kevin Federline, gave an interview to the Daily Mail, in which he spoke about his unwillingness to communicate with his mother with the singer of common children.
The boys decided that they would not see her for the time being. Several months have passed since their last meeting. They made the decision not to go to her wedding. The children were happy for her, but decided that since they had not seen each other lately, it was not worth going to the wedding either.
According to Kevin, he was uncomfortable with some of the things that 16-year-old Sean and 15-year-old Jayden saw when they visited their mother. Which ones, he did not specify.
They tried not to judge her, but I know that sometimes it can be very hard to be in that position. So I made sure that my children could come to me at any time and talk about everything. <...> Now they are teenagers. We talk about sex, about drugs, about everything teenagers go through. I would like them to make every possible mistake under the roof of my house so that I can protect them.
Kevin added that he would be happy to have their grandfather, Jamie Spears, back in his sons' lives. At the moment, Jamie is banned from approaching his grandchildren by court order due to the incident when he attacked Jayden.
If the boys want it, I will be glad. People make mistakes. I feel sorry for him. It seems like all the juices have been squeezed out of it.
Britney Spears reacted to the words of her ex-husband in her social networks.
It saddens me that my ex-husband decided to talk about the relationship between me and my children. We all know that raising teenage boys can't be easy. It worries me that the reason is my instagram *. It all started long before Instagram. I gave them everything. Let me tell you one thing: it hurts. <...> I would like the Federline family to watch the video Big Booty (music video of Jennifer Lopez and Iggy Azalea - Approx. ed.) Other artists did things much worse when their children were very young!
When I was under guardianship, I was controlled for almost 15 years. I needed permission even to take Tylenol. I should start doing more serious things than being topless on the beach, that's child's play. I'm not surprised that they also started doing interviews, like my whole family. I am not at all surprised by their behavior and their attitude towards what I went through.
The current husband of the singer, Sam Asgari, also could not resist commenting.
To be clear, my wife has never posted fully nude photos. All of her shots feature the same kind of nudity seen in any lotion or soap commercial. It is very irresponsible to say publicly that children have decided to distance themselves from their mother, and besides, this statement is unfounded. Boys are very smart. Soon they will turn 18, and they will be able to make their own decisions. Perhaps one day they will realize that the real problem is having a father who has not been a role model for over 15 years.
*Instagram is owned by Meta, a recognized extremist organization in the Russian Federation