Kim Kardashian and Pete Davidson split up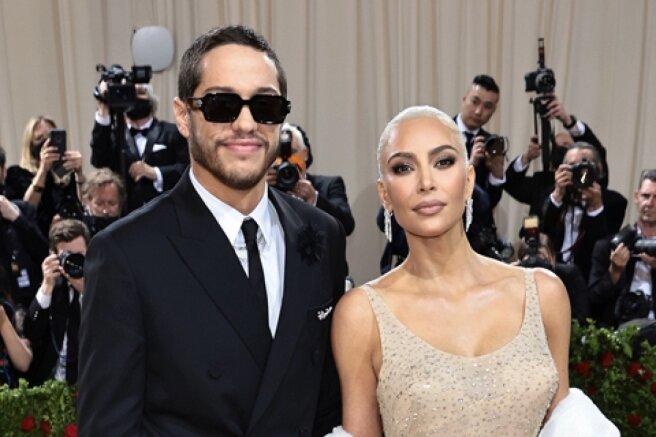 Kim Kardashian and Pete Davidson split after nine months of dating. This is reported by Page Six, citing several sources from the celebrity environment.
One of the insiders said that the former lovers broke up on a good note, deciding to remain friends.
They love and respect each other very much, but at a distance and with their busy schedule, it was difficult to maintain a relationship.
Davidson has been spending a lot of time in Australia filming the movie lately, while Kim has been taking care of the kids and running her business in Los Angeles.
Another source noted that the age difference played a role in the breakup - we recall that Kim is 13 years older than Pete.
Pete is 28 and Kim is 41 - they are in very different stages of life. Pete is incredibly spontaneous and impulsive, he expects her to drop everything and go to New York or wherever he is at the first call. But Kim has four children, it's not that easy. Kim was very tired of this relationship and other difficulties in her life.
According to the publication, Kanye West did not influence the decision made by the couple, he and Kim continue to settle issues related to divorce and raising children.
About the novel Kim Kardashian and Pete Davidson became known in October last year. The lovers spent a lot of time together and often got into the lenses of the paparazzi, but they officially began to appear as a couple only after a few months of relationship. Insiders said that the comedian was very supportive of the TV star, who was worried about his divorce from Kanye West and his public antics - the rapper refused to let go of Kim and often hurt her new boyfriend on social networks.