Jennifer Lopez and Ben Affleck relax together at the singer's home in Miami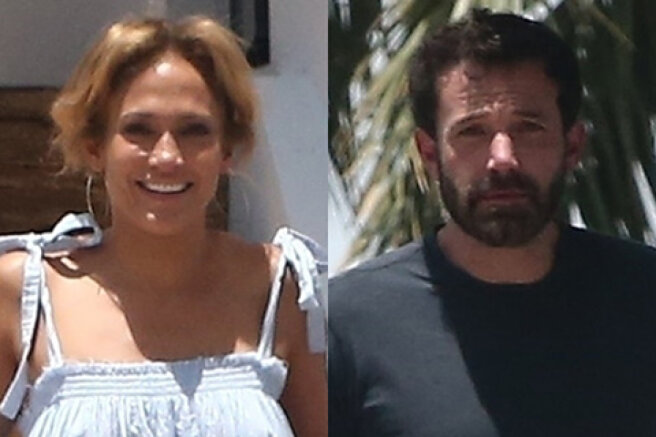 Ben Affleck, 48, and Jennifer Lopez, 51, continue to fuel interest in their reunion. Now the couple is vacationing together in Miami, where they were filmed yesterday by the paparazzi.
The lovers were photographed in the Lopez house. They didn't seem to be hiding from outsiders. Jennifer looked very happy and was smiling.
According to insiders, Jennifer is now really very happy and excited about her future. Recently, the lovers spent a vacation together in Montana and, according to sources, were constantly in touch after it.
The couple's reunion was first discussed in April, when Ben was spotted at the home of a former lover, whom he dated from 2002 to 2004 and whom he was going to marry.
But the actor and singer became close in February — then Affleck began to write letters to Lopez when she was on the set of a new film in the Dominican Republic. The correspondence subsequently led to personal meetings, and then to the resumption of the novel.
According to a source close to the couple, Ben and Jennifer reunited at a very good time for both of them: Lopez recently broke up with Alex Rodriguez, to whom she was engaged, and Affleck ended his relationship with Ana de Armas, so they were in very similar situations.
The couple's relationship is developing quite rapidly, but Lopez is said to be very happy and ready to give them a second chance.