Us Weekly insider talks about Brad Pitt's personal life: "He goes on dates"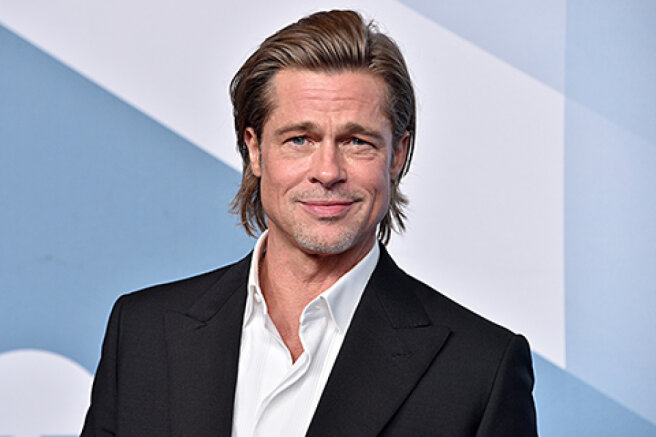 Brad Pitt, who is currently promoting Faster than a Bullet and making frequent public appearances, has been in the spotlight in recent weeks. The actor even made rare comments about his daughters, but reporters have to find out details about his personal life from third parties. So, an insider for Us Weekly said that 58-year-old Pitt does not lead a reclusive lifestyle at all.
He goes on dates and has fun. He surrounds himself with a small group of trusted friends and family members and tries to take breaks from work whenever possible.
— shared the source.
Since Pitt broke up with Angelina Jolie in September 2016, he has not made any official comments about his personal life. Nevertheless, information about the actor's novels appeared in the press. In 2019, he was linked with actress Alia Shawkat, but at the time, an Us Weekly insider said they were "just friends." Then Pitt was credited with a romantic relationship with model Nicole Poturalski, but in October 2020 they broke up.
They had a short relationship that was never too serious
– then the insider described the romance of the couple.
According to a source who just spoke to Us Weekly, fans are unlikely to learn much about the actor's future partners until the romance goes into a serious stage.
In his personal life, Pitt tries to maintain confidentiality: everything remains between him and those with whom he meets, especially if it is a non-committal relationship. But when it's serious, the people closest to him will know
— said the insider.
So, according to an insider, the actor does not lose heart and enjoys life, despite the recent loss in court against ex-wife Angelina Jolie. Pitt tried to challenge the sale of a stake in the Château Miraval winery - Jolie sold her part of the business to the wine division of the Stoli group, owned by Russian businessman Yuri Shefler.
The former spouses are also still involved in a custody battle over their underage children: Zahara, 17, Shiloh, 16, and twins Knox and Vivienne, 14 (Jolie and Pitt also have adult sons: Maddox, 20, and 18- summer Pax).
According to an Us Weekly insider, "Brad won't give up the fight," although he says Pitt thinks his ex "will never agree" to joint custody and is "trying to stall until the kids are 18."