Angelina Jolie's daughter Zahara enrolled in college for African American women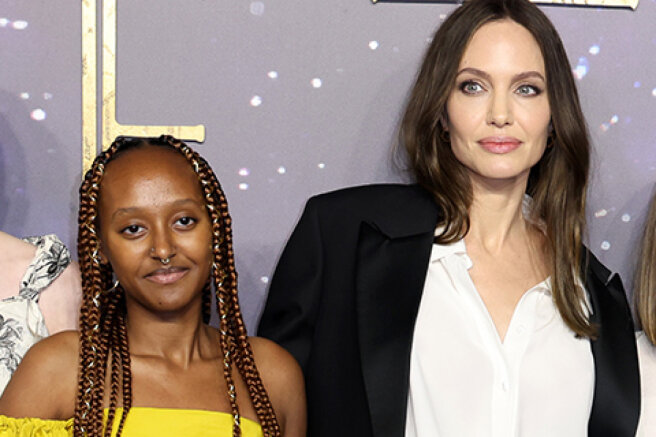 Angelina Jolie has published a post dedicated to the admission of her daughter to college. Zahara, 17, will attend Spelman College in Atlanta. According to the website of the institution, it is "a global leader in the education of women of African descent." Recall that Zahara was born in Ethiopia and remained an orphan. Jolie adopted the girl in 2005 when she visited her homeland as part of a UN humanitarian mission.
Zahara with her Spelman College Sisters! Congratulations to all the students who are enrolling this year. It's a special place and it's an honor to have a Spelman girl in our family,
— the actress signed a photo of her daughter with other students. Which faculty Zakhara chose and what exactly she will study, Jolie has not yet announced.
A video has also surfaced on Tiktok showing Angelina and her daughter dancing at a party hosted by the college. The video shows how the star tries to repeat after the rest of the guests the dance moves "electric slide", popular in the 70s.
The history of the private Spelman College began in 1881 when it operated as the Baptist Female Seminary of Atlanta. The educational institution is considered the oldest of the American "historically black" colleges and, according to press estimates, the most prestigious of them. A year of study with accommodation costs students about 45 thousand dollars.
Recall that the eldest son of Jolie and Pitt, Maddox, is studying biochemistry at a university in South Korea, and the rest of the children have not yet graduated from school.