Rare video: Princess Charlotte cheers for the England women's football team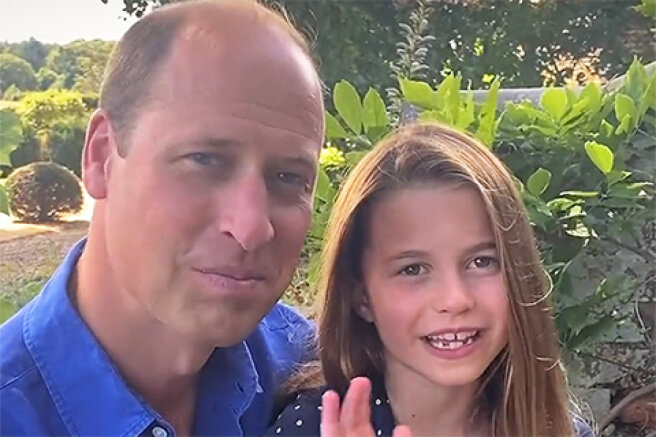 Prince William and his daughter Princess Charlotte filmed a video in support of the England women's team ahead of the European Championship final yesterday. The video was posted on the official Twitter account of Prince William and Kate Middleton.
We both want to wish the Lionesses good luck tonight, you did amazingly well in the competition and we'll be rooting for you!
William said.
Good luck! I hope you win
Charlotte added.
Good luck tonight @Lionesses, we're all cheering for you! pic.twitter.com/ATsLg6QHIF — The Duke and Duchess of Cambridge (@KensingtonRoyal) July 31, 2022
The expectations of the royal fans were justified - yesterday the England women's team beat Germany in the final with a score of 2: 1.
The 40-year-old Duke of Cambridge is the president of the Football Association of England and an avid fan. The hobby seems to have been adopted by his children. For example, nine-year-old Prince George attended the matches of the men's Euro 2020 last year (the games were postponed due to the coronavirus pandemic) and was very emotional about what was happening on the field, and seven-year-old Charlotte went with her father to the matches of his favorite Aston Villa team.
The princess herself is also not averse to kicking the ball. When Prince William visited the women's national team last month, he told them about his daughter's progress.
Charlotte wanted me to tell you that she's really good in goal. She said so: "Please tell them about it." She's a budding star
Prince William said.
Kate Middleton also had a weekend devoted to her favorite sport - she went to Plymouth for a sailing regatta.