Jennifer Lopez's first husband questioned the longevity of her marriage to Ben Affleck: "She said I was the love of her life"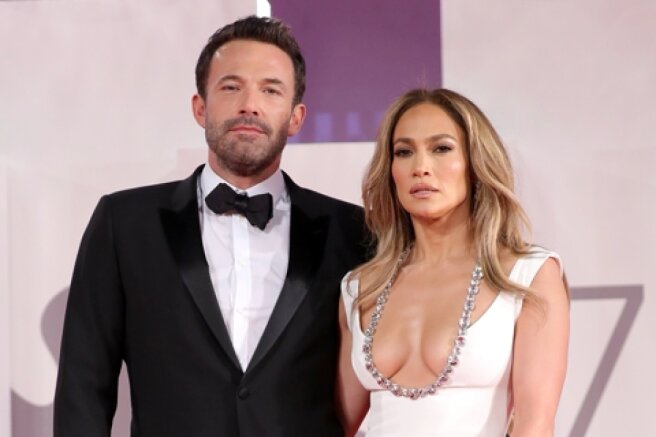 Jennifer Lopez's first husband Ohani Noa gave an interview to DailyMail in which he stated that he did not believe in the longevity of the union of his ex-wife and Ben Affleck.
I wish her and Ben all the best, but I don't think their marriage will last. Jen loves falling in love, but she's been engaged six times. Ben is her husband number four. I was the number one husband and she told me that I was the love of her life. As we lay in bed on our wedding night, she said that we would be together forever.
Ohani Noah and Jennifer Lopez met in 1996 in a restaurant in Miami, where the future lover at that time of the aspiring actress worked as a waiter. Just a year later, the couple got married, but just as quickly broke up. According to Noah, if not for Jennifer's career success, they would still be together.
We fell in love when she was already a celebrity. But during our marriage, she became a superstar. For many years it was too painful for me to talk about it, I wanted to live my life away from the public eye. But when I saw that she married Ben, although he is a great guy, I was again taken over by feelings.
Ohani, who now works as a personal trainer, admitted that at one time Jennifer became the embodiment of the "American dream" for him. And Lopez once told him that at first glance she realized that she would marry him. For a while they were happy, but when Jennifer's career took off, the relationship cracked due to her constant employment and his jealousy.
Ohani also commented on Jennifer's recent admission that her mother, Guadalupe Rodriguez, "knocked the crap out of her" as a child.
She loves her mom and Guadeloupe is very proud of her, but I always thought their relationship was toxic. Guadalupe yelled at her all the time and I didn't like it. Looking back, I sometimes think that perhaps Jen enjoyed the drama.
American tabloids have repeatedly written that Rodriguez considers Ben Affleck a suitable match for his daughter.
If Guadalupe is on Ben's side, then maybe he has a chance. But I think Jen is the type to marry seven or eight times. I can't imagine that someday she will settle down and choose one man. She constantly demands development from herself in her professional life, which is why her career has been so successful for three decades, but in her personal life she cannot sit still.
Jennifer Lopez herself, who played a wedding with Ben Affleck in July this year, has not yet commented on the words of her ex-husband. The artist is very busy - immediately after her honeymoon in Paris, she flew to Italy, where she performed at the LuisaViaRoma charity evening in support of UNICEF. Her bright image made a big impression on Internet users.